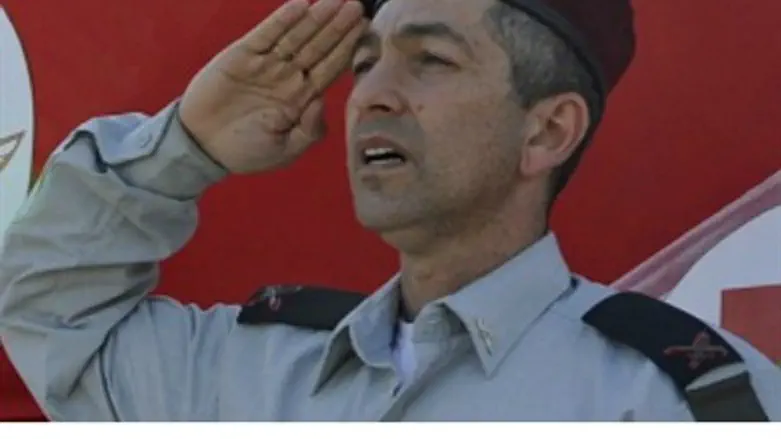 Maj. Gen. Roni Numa
IDF website
IDF Chief of Staff Lt. Gen. Benny Gantz and his intended replacement, Maj. Gen. Gadi Eizenkot, have decided on a round of appointments of senior IDF staff.
Major General Roni Numa will be appointed to head the IDF's Central Command, which includes Judea and Samaria. He will replace Maj. Gen. Nitzan Alon, who has been in Head of Central Command for about three years.
Numa is currently Head of Depth Command, which is in charge of operations deep inside enemy territory. Maj. Gen. (res.) Tal Russo will replace him and head the Depth Command as a reservist.
Maj. Gen. Alon will be appointed Head of Operations Branch in the General Staff. He will replace Maj. Gen. Yoav Har-Even, who has headed the branch for 2.5 years.
The Home Front Command will be headed by Brig. Gen Yoel Strik, who is currently Commander of Comany and Batallion Commanders' Course. He will be promoted to the rank of major general. Strik will replace Maj. Gen. Eyal Eisenberg who has head Home Front Command for the last 3.5 years.