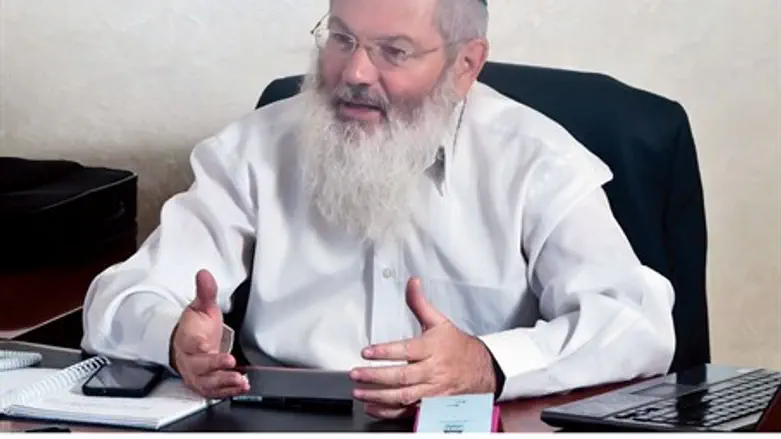 Rabbi Eliyahu Ben Dahan
David Hochberg, B'Sheva
The Deputy Minister for Religious Services, Rabbi Eli Ben Dahan (Jewish Home), is advancing a plan to recognize the rabbinical certificates of French rabbis, in order to hasten aliyah from France.
Rabbi Ben Dahan's bureau said that he visited France in November and met with rabbis and community leaders, who informed him of the problems that congregation leaders encounter in Israel.
The rabbis told him that they would like to make aliyah to Israel with their congregations, but are refraining from this because they would have to begin their rabbinical ordination process from scratch in order to be recognized as rabbis in Israel.
Rabbi Ben Dahan explained that many rabbis blamed the Chief Rabbinate and the Ministry for Religious Services for creating the red tape that keeps them from making aliyah. The requirement of being retested on the material in Israel is unreasonable, they said.
Ben Dahan plans to cooperate with the Chief Rabbinate on solving the problem and finding a way to recognize French rabbinical ordination certificates.
He said that there is no reason why the Jewish state cannot recognize French rabbis, if Israeli academia can recognize French diplomas.