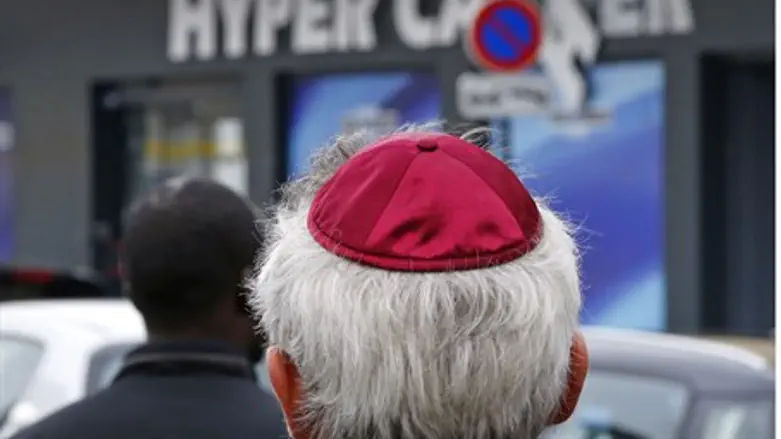 People pay tribute outside the Hyper Cacher store targeted by terrorist Amedy Coulibaly
Reuters
The victims of Friday's terror attack on a kosher market in Paris Friday will be buried in Israel. Prime Minister Binyamin Netanyahu on Sunday said that he had ordered all the relevant government agencies to act accordingly and remove any red tape in order to allow the victims' families to bury their loved ones in Israel.
The funerals are likely to take place Tuesday, government officials said. Culture and Sport Minister Limor Livnat had been given the task of ensuring that the funerals take place without interference. Netanyahu will meet with the heads of the relevant government officials when he returns from Paris Sunday night.
Netanyahu went to Paris to visit with the Jewish community in the aftermath of the attack, and to participate the mass rally against terrorism taking place in Paris on Sunday afternoon.
The four people killed in the terrorist attack at the Hyper Cacher market in Paris on Friday were all Jews, the CRIF umbrella group of French Jewish communities said. CRIF identified the victims of the attack Friday as Yoav Hattab, 21, Philippe Braham, in his 40s, Yohan Cohen, 22, and Francois-Michel Saada, in his 60s.