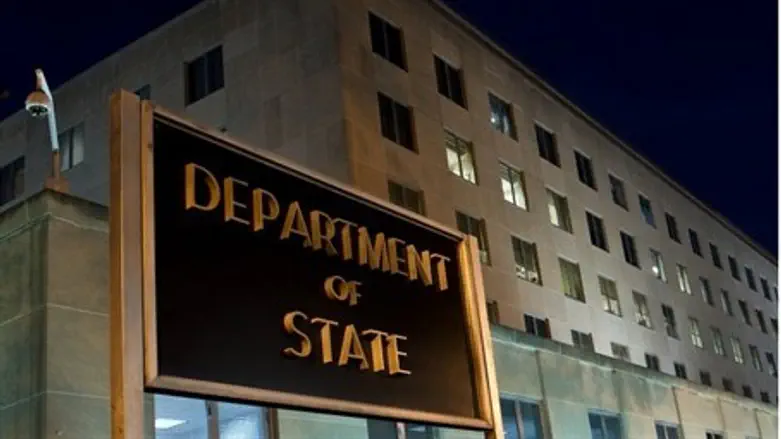 The U.S. State Department in Washington
AFP/File
The United States said Wednesday it "strongly opposes" a request from the Palestinian Authority to join the International Criminal Court (ICC), fearing this will further delay peace talks with Israel.
"It would be counterproductive and would do nothing to further the aspirations of the Palestinian people for a sovereign and independent state," the State Department said. "It will badly damage the atmosphere with the very people with whom they ultimately need to make peace." 
"As we've said before, the United States continues to strongly oppose actions -- by both parties -- that undermine trust and create doubts about their commitment to a negotiated peace," it continued. "Our position has not changed. Such actions only push the parties further
apart."
Washington's objection follows its opposition to the PA's draft resolution to the UN Security Council, which failed to receive the nine votes needed  Tuesday night to force Israel to withdraw to 1949 Armistice lines. 
Only eight countries supported the proposal: Russia, China, France, Jordan, Chad, Luxembourg, Argentina and Chile. The United States and Australia opposed. Five countries abstained: United Kingdom, Rwanda, Nigeria, Lithuania and South Korea.
Following the vote, US Ambassador Samantha Power stated that the PA's unilateral move was 'not constructive.'
"The United States every day searches for new ways to take constructive steps to support the parties in making progress toward achieving a negotiated settlement," Power stated. "The Security Council resolution put before us today is not one of those constructive steps."