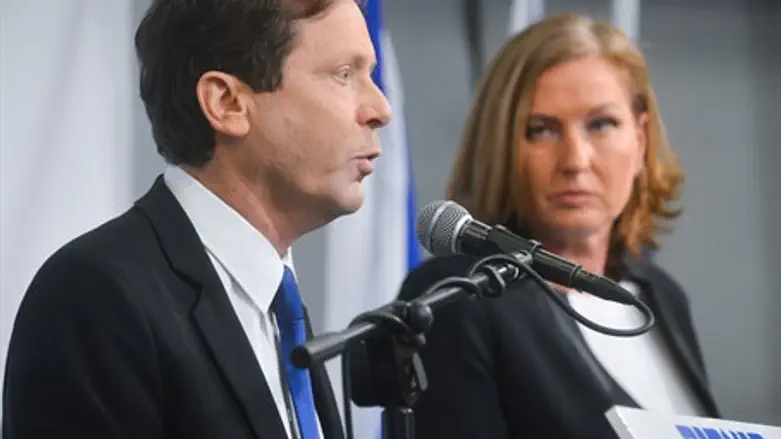 Yitzhak Herzog, Tzipi Livni
Flash 90
The Labor party convention has approved the agreement for unification with Hatnua, which generously gives the party six slots in the joint list for the Knesset, including places 2, 8 and 16, which are expected to make it into the Knesset.
In addition, Livni will be prime minister for two years out of four, in a rotation agreement with Labor's Yitzchak Herzog. That part of the deal will only materialize, however, if Labor succeeds in forming the next government.
Shaul Mofaz, of the Kadima party, is in the 11th slot. Kadima currently has only two MKs and was not expected to make it into the next Knesset. Hatnua was considered a borderline case and may well have been booted from the Knesset as well, had she not joined Labor.
While Livni is seen as bringing votes to Labor, in Mofaz's case, the consideration may have had something to do with the fact that by joining Labor, his two MKs make the party eligible for more campaign funding.