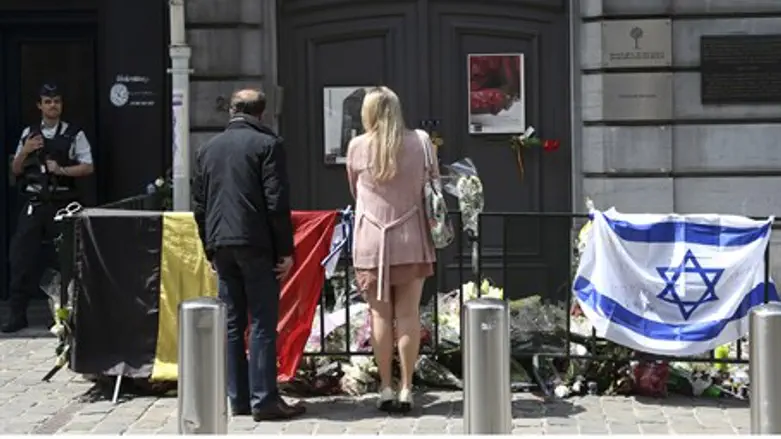 Entrance to the Jewish Museum of Brussels
Reuters
A Frenchman was ordered into detention Friday as investigators probed his ties to Mehdi Nemmouche, a compatriot charged with killing four people at Brussels' Jewish Museum in May.
The 27-year-old man, from the southern French city of Marseille, was arrested Tuesday and is suspected of being an accomplice of Nemmouche, according to a law enforcement source. He is named in European arrest warrant.
Investigators found weapons in the course of recent operations, which included the arrests Tuesday of four other people who have since been released.
The suspect, who has a criminal record, met Nemmouche while both were behind bars previously, the law enforcement source said.
A Paris appeals court is to rule soon on whether the suspect should be turned over to Belgian authorities, a move he has opposed.
Nemmouche, 29, a Frenchman of Algerian origin who spent more than a year fighting with Islamic extremists in Syria, was arrested in the southern city of Marseille shortly after an Israeli couple, a French woman and a Belgian were shot dead at the museum in central Brussels.
AFP contributed to this report.