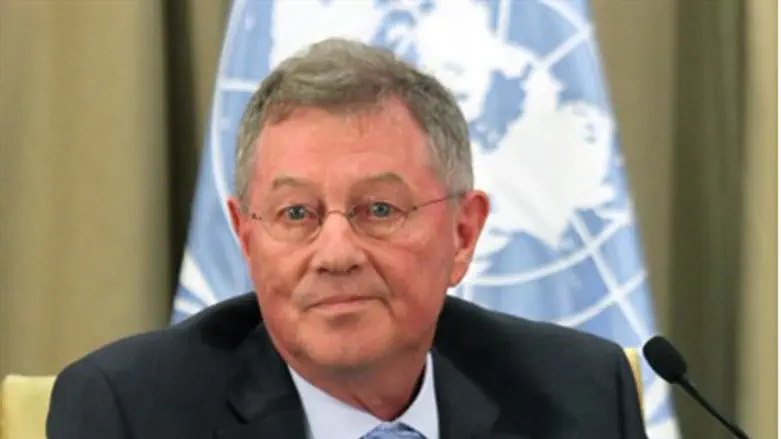 UN envoy Robert Serry
Flash 90
Hamas said Thursday that Robert Serry, UN coordinator for the Middle East peace process, had held talks with its representatives at the UN headquarters in Gaza City, reported the Associated Press later in the day.
The Hamas statement said that its delegation was headed by Moussa Abu Marzouk, its number two man, and Ghazi Hammad.
The statement said that Abu Marzouk told Serry that it is necessary to speed up the process of reconstruction and permanently open all the closed crossing points into the Gaza Strip, reported Xinhua.
Serry has also met earlier with several ministers in the Palestinian unity government in Gaza, while hundreds of local Arabs demonstrated before the UN headquarters calling to speed up the reconstruction of their destroyed houses.
UN officials would only say that Serry meets with Hamas officials when needed.
The UN is leading rebuilding efforts in Gaza, where the war damaged or destroyed thousands of homes.
In September, it was announced that UN had brokered an Israeli-Palestinian deal on imports of construction materials to Gaza to ensure they will not be diverted by Hamas terrorists.
The agreement on monitoring the supply of materials "must get up and running without delay," said Serry at the time.