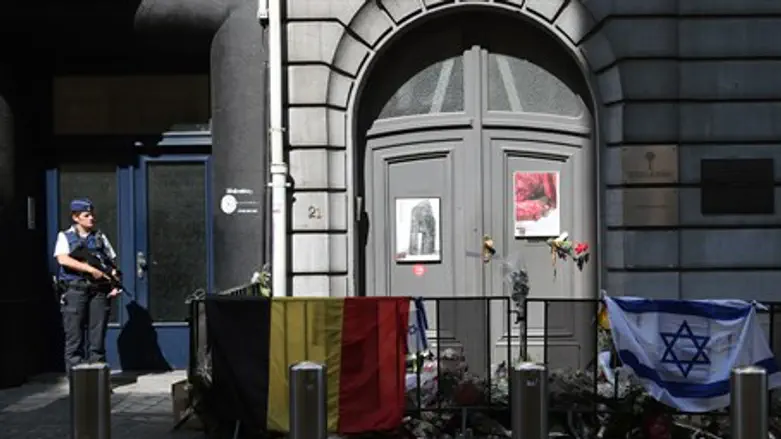 Jewish Museum in Brussels
Reuters
Frenchman Mehdi Nemmouche, suspected of killing four people at Brussels' Jewish Museum in May, was remanded in custody for another three months on Friday, judicial officials said, according to AFP.
Nemmouche, 29, of Algerian origin and who spent more than a year fighting with Islamic extremists in Syria, has been charged with "murder in a terrorist context" after an Israeli couple, a French woman and a Belgian were shot dead at the museum in central Brussels.
The hearing took place in a closed session. Nemmouche was first ordered held following his extradition from France at the end of July.
Nemmouche's lawyers said they had not asked for bail. At the last hearing, they said such an approach "was absolutely not an admission of guilt".
One of the lawyers, Sebastien Courtoy, had said there was a major problem with the prosecution in that "there is no direct proof of the clear presence of Nemmouche at the scene".
Courtoy claimed the authorities were trying to blacken his client's character, citing reports that Nemmouche had helped guard Western hostages held by Islamic extremists in Syria.
The museum shooting -- the first such attack in Brussels in three decades -- raised fears of a resurgence of anti-Semitic violence in Europe and of terror attacks from foreign fighters returning from Syria.
Nemmouche was arrested in the southern French city of Marseille after being spotted on a bus from Brussels.
A revolver and Kalashnikov rifle were found in his luggage, resembling weapons captured on museum security footage, as was a camera.
According to prosecutors, a video found on the camera's memory features a voice similar to Nemmouche's claiming responsibility for the attack.
After his arrest, reports surfaced that Nemmouche had been planning to launch a terror attack along the Champs Elysees, the Fifth Avenue of Paris, on France's biggest national holiday.
(Arutz Sheva's North American desk is keeping you updated until the start of Shabbat in New York. The time posted automatically on all Arutz Sheva articles, however, is Israeli time.)