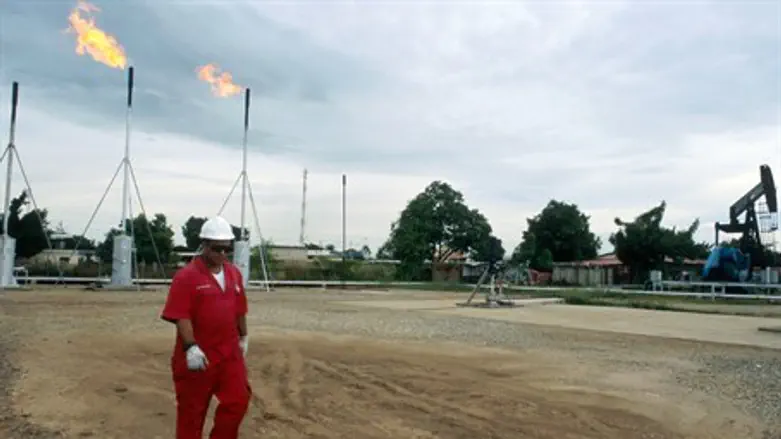 Crude oil (illustration)
Serge Attal/Flash 90
An oil pipeline burst in southern Israel on Wednesday night, causing thousands of cubic meters of crude oil to spill onto Highway 90, the main road leading towards the resort city of Eilat.
As a result of the leak, Highway 90 was blocked to traffic from Be'er Ora to Ketura in both directions, a distance of about 50 kilometers (30 miles).
Drivers are being re-directed towards Highway 12.
Environmental protection workers, along with firefighters, were able to contain the spill and are currently working on cleaning the oil from the road.
No persons were reported hurt in the spill, but the oil reportedly caused significant damage to a nearby nature reserve containing trees and an extensive deer population.