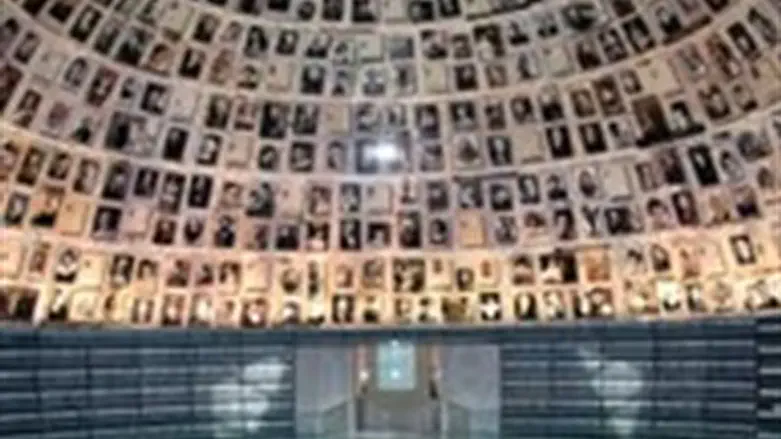 Yad Vashem Holocaust museum Hall of Names
Yad Vashem Press Office
Six Muslim religious leaders are visiting Israel this week as part of a joint initiative by the African and Diaspora Religions Department of the Foreign Ministry in Senegal and the Israeli Embassy in Dakar, Senegal's capital. 
The visit by Muslim leaders and Senegalese journalists was seen as very important to Israel as Senegal is an influential African country whose population is 90% Muslim. Despite the security concerns, the imams did not cancel. 
The purpose of the visit is for Senegalese leaders to deepen their familiarity with the political and social aspects of Israeli society. The trip also promotes interfaith dialogue and attempts to strengthen ties between the two countries. 
Israel has hopes that this visit will not only improve Israel's image in Senegal, but also have a regional impact on neighboring countries Mali, Guinea Bissau, Guinea, and Gambia - all growing in influence.  
While Senegal is a member of the Conference of Islamic Countries (OIC) and a Senegalese statesman serves as chairman of the UN Palestinian Rights Committee, they have been absolutely friendly to Israel, with a desire to strengthen their diplomatic relations through economic and cultural development. 
A particularly significant part of the Senegalese visit was seeing Israel's national Holocaust Museum Yad Vashem, in Jerusalem. 
"We learned today of the worst action in history - the extermination of Jews in Europe, an act that cannot be explained, Omar Diene, Secretary-General of the Association of Imams in Senegal and head of the current delegation to Israel, said. 
"All human beings are equal - all people of all races, religions, or genders. There is no religious or racial justification to kill or destroy the other," Diene added. 
"The tour allowed us to understand Israel and the Jews in an in depth way, and we welcome future ties between our two peoples." 
Before their visit to Yad Vashem, the group toured the Temple Mount, praying at both the Al-Aqsa Mosque and the Western Wall before hundreds of other worshippers. 
On Thursday they will meet with President Reuven RIvlin as well as visit Haifa and Acco (Acre) to meet with rabbis. 
The delegation is also interested in Israel's agricultural achievements, and will attend a MASHAV demonstration at a farm in Kibbutz Shefayim, as well as learn about irrigation company Netafim's methods at a visit to Kibbutz Magal - both in the Sharon region.