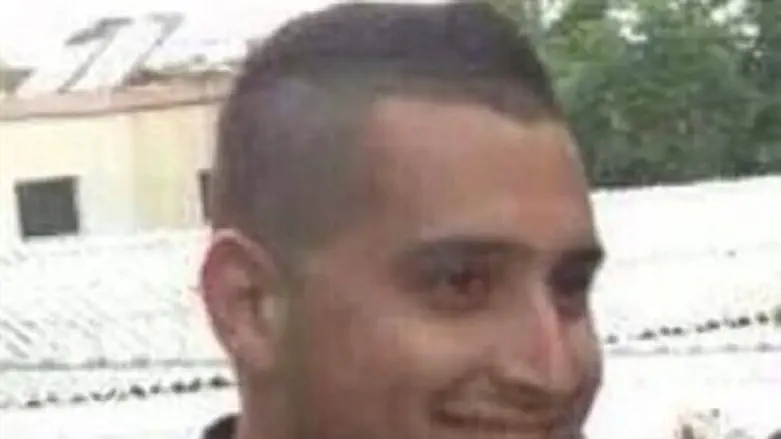 Zidan Seif
Israeli Police official Facebook page
The Druze police officer Master Sergeant Zidan Nahad Seif (30) who was critically wounded while trying to stop the terrorist attack on a Jerusalem synagogue on Tuesday morning is to be buried on Wednesday at 2 p.m.
Seif's funeral will take place in his hometown of Yanuh-Jat, located west of Nahariya in the Galilee in Israel's north.
The officer was one of the first two police officers to arrive at the synagogue in Har Nof where two Arab terrorists murdered four Jews with hatchets, knives and guns. He was shot in the head during a gunfight with the two terrorists, who were killed by police.
Seif joined the police in April 2011 and served as a traffic control inspector in Jerusalem. He was promoted posthumously to First Sergeant.
"We are proud of our sons who act fearlessly on the front against terrorist attacks," said Muefek Tarif, a spiritual leader of the Druze community.
Seif is survived by his wife and infant daughter, as well as his parents and five siblings.