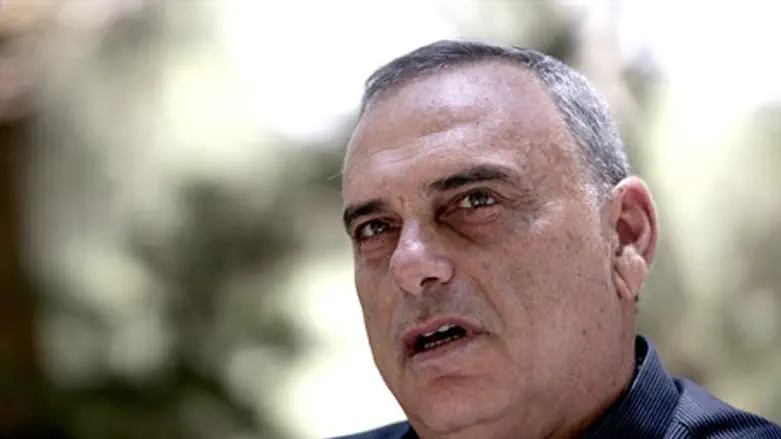 Avram Grant
Abir Sultan/Flash 90
Veteran Israeli soccer manager Avram Grant looks set to become the new coach of Ghana's national team, which has been rudderless since its previous manager Kwesi Appiah resigned in September.
But Grant's Israeli nationality has meant that an otherwise unremarkable changing of the guard at a struggling African national team could in fact become a political minefield, and has shone a spotlight once again on ongoing discrimination within the Muslim world against citizens of the Jewish state.
Israeli nationals are barred from entering most Arab countries, along with some other Muslim countries such as Iran, since most do not recognize the existence of an independent Jewish state. That could make competing on the international scene tricky for Grant - both in the Africa Cup of Nations tournament as well as any future World Cup.
Ghana Football Association's (GFA) president Kwesi Nyantekyie admitted 59-year-old Grant's nationality "is an issue."
"The holder of an Israeli passport will not only be denied entry into North African countries, he will be denied into some Arab countries," Nyantekyie told BBC Sport.
Nevertheless, Nyantekyie is determined to make the deal work, saying it is "almost certain" that an initial two-year contract will be signed in the near future.
"He is a motivator. He has the capacity and skill to manage egos and top players and these are some of the challenges that the Black Stars team is going through," he said of the Israeli coach, who led Chelsea to the finals of the European Champions League.
"He has the strength, he has a strong mentality. He feels in Africa most of the players lack the passion or the mentality even though they have the skill. We hope he will be able to instill these qualities so that we will win trophies."
The awkward situation may be new for Ghanian soccer fans, but for Israeli sportsmen and women it comes with the territory. Citizens of Arab and Muslim states hostile to Israel regularly withdraw from matches with Israelis in international tournaments - but even in more "moderate" Arab states discrimination is commonplace.
Earlier this year Dutch soccer club Vitesse left its star defender behind to play a match in Abu Dhabi because he was Israeli. 
And it isn't just soccer. Late last year an Israeli chess team was forced to compete anonymously, also in Abu Dhabi, after being forbidden to compete under the Israeli flag. Just a month previously, the International Tennis Federation suspended Tunisia from the prestigious Davis Cup after the north African country forces its top tennis player to withdraw from a match with Israel's Amir Weintraub.
In 2009 Israeli tennis player Shahar Peer was denied entrance into the United Arab Emirates in 2009 to play in the Dubai tennis championships.
But the GFA president said the former manager of London's prestigious Chelsea Football Club and the Israeli national team has come up with an unspecified "alternative" solution.
"He has brought an alternative way of dealing with it. There is a satisfactory arrangement to arrest his threat. Very soon, in a matter of months, we should clear that."
Although the precise nature of that solution is not yet clear, sources confirm that it is unlikely to include a comprehensive Arab-Israeli peace deal.