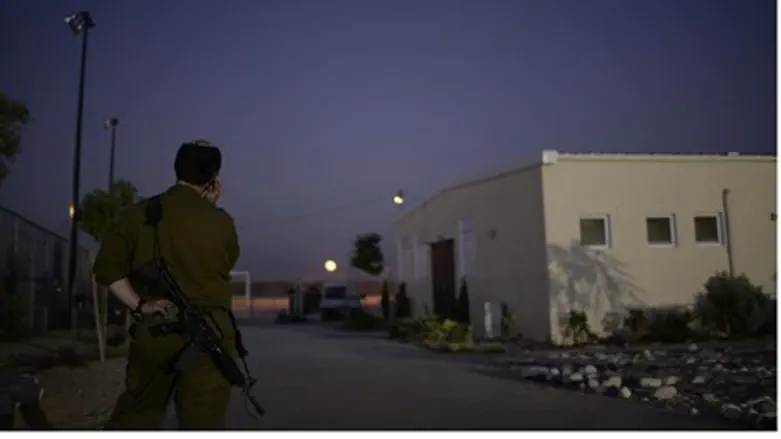 Guard post (illustrative)
Tomer Neuberg, Flash90
Moshe Aryeh Deri, Security Officer of Kochav Yaakov and Tel Zion in Samaria, spoke to Arutz Sheva on Tuesday night on Monday's lockdown of the two communities after a Palestinian Arab terrorist attempted to infiltrate the Jewish towns. 
"At 9:00 [PM] we were warned of a threat; a hole was spotted in the fence that looked like it had been cut and the IDF hurried to the scene," Deri recounted. "We ordered everyone to shutter their homes and we closed the gates to the community so that no one could leave."
Two terrorists were eventually found to have entered the communities due to the lockdown. They clashed with the IDF; one was apprehended and transported to Ramallah for medical treatment, and a second remains at large. 
But Deri said that attacks such as these have, unfortunately, become routine. 
"We believe that nothing was stolen; thieves usually travel in pairs or trios and arrive much later at night," he noted. "We hope they will add security cameras to the communities, today there is barely one camera which overlooks a very particular point, and it's not enough."