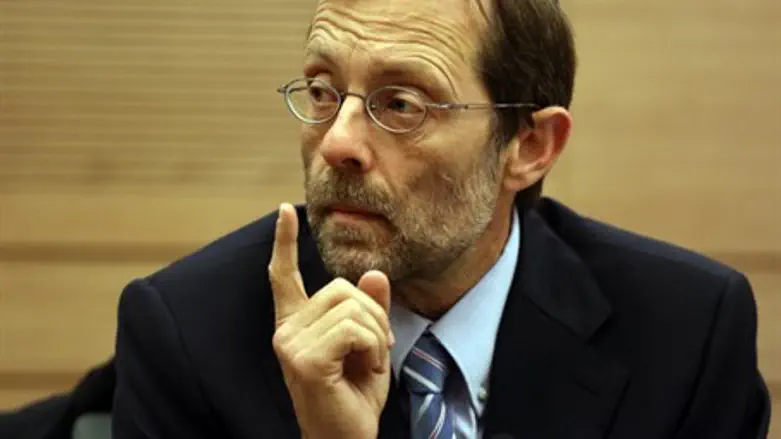 Moshe Feiglin
Flash 90
MK Moshe Feiglin (Likud), who was in attendance at Wednesday evening's event at the Begin Center in Jerusalem before the shooting of leading Temple Mount activist Yehuda Glick, said that "the writing was on the wall".
"The shooter made ​​sure that it was Yehuda before he shot him," Feiglin told Arutz Sheva, adding that the incident took place after a "calm and simple conference at the Begin Heritage Center."
"Every Jew who ascends the Temple Mount is a target of violence. It starts with shouting, continues with spitting, throwing rocks and then with Yehuda being followed," said Feiglin.
He stressed that "the writing was on the wall. The weakness of the government, the security forces and of the Minister of Public Security against the Arab conduct on the Temple Mount and the harassment of Jews, stimulates the continuation of violence and leads to attempted murder."
Feiglin called for the Temple Mount to be opened to Jews freely as a response to the shooting, "but knowing the police, they will actually close the Temple Mount instead of opening it."
Witnesses said that Glick was shot outside the Begin Heritage center in Jerusalem, after a terrorist pulled up in a scooter or motorcycle and shot him before fleeing the scene.
Initial reports are indicating that Glick - who founded and heads the LIBA Initiative for Jewish Freedom on the Temple Mount - was deliberately targeted for nationalistic reasons, but police have not yet officially announced a motive.
Glick is in serious but stable condition at the Sha'arei Tzedek Medical Center in the capital, and is undergoing surgery.