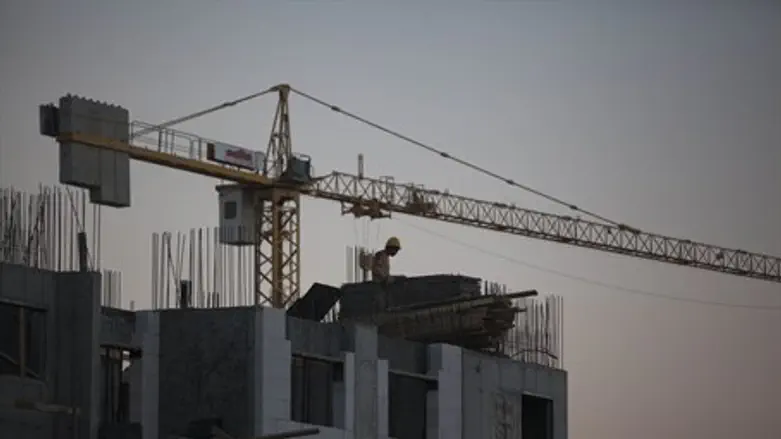 Construction site
Flash 90
The world "will get over it", a diplomatic source said on Monday night as criticism of Israel grew strong over its plan to build new homes in Jerusalem.
The United States earlier blasted Israel for pledging to build 1,000 more Jewish homes in Jerusalem, saying any such move would be "incompatible" with peace efforts.
State Department spokeswoman Jen Psaki said Washington was "deeply concerned" by the reports and American embassy officials were having high-level talks with Israeli leaders to seek more information.
"We continue to make our position absolutely clear that we view settlement activity as illegitimate and unequivocally oppose unilateral steps that prejudge the future of Jerusalem," Psaki told reporters.
"Israel's leaders have said they would support a pathway to a two-state solution, but moving forward with this type of action would be incompatible with the pursuit of peace," she added.
Psaki's criticism followed an announcement by the European Union that it would "seeki Israeli clarification" of reports it planned to build another 1,000 homes in Jerusalem, threatening once again to sever ties with the Jewish state if it failed to follow the bloc's plan for the Middle East.
Responding to the condemnations, a diplomatic source told Arutz Sheva, "Whenever Israel wants to build, the world demands clarification. The best clarification that Israel can provide is that Israel has the right to build anywhere. They'll shout, they'll make noise, and they'll get over it."