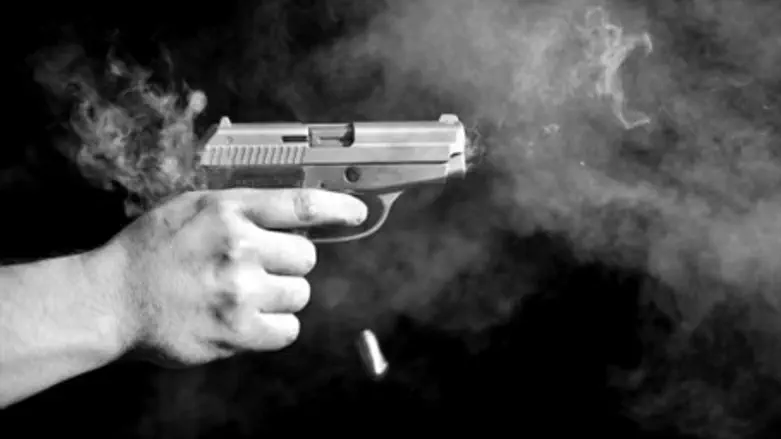 Gun shooting
Thinkstock
A student with a "blank stare" opened fire in the cafeteria of a high school north of Seattle on Friday, killing one person and wounding at least three others before fatally shooting himself, police and witnesses said, according to NBC News.
A hospital official said three patients were in "very critical condition" after the 10:30 a.m. PDT shooting at Marysville-Pilchuck High School.
A 14-year-old boy was in serious condition at another hospital with a face wound, reported NBC.
Students described how an ordinary lunch period erupted in violence with no warning as a freshman silently began shooting in the cafeteria.
"Just all of a sudden I see him stand up, pull something out of his pocket," Austin Taylor, who had just finished eating lunch at the next table, told NBC affiliate KING-TV.
Taylor said he heard one pop, then four more after that.
"I saw three kids just fall from the table like they were falling from the ground dead," he said.
As the gunman fiddled with the small pistol, Taylor said, he ran from the cafeteria and into a classroom.
"He had a blank stare," Taylor said. "He was just staring at the victims as he shot them.
"He was just calm during the whole thing and he was perfectly fine the day before."
Another student, Alan Perez, said he also saw the gunman pull out his weapon.
"I just dropped my skateboard and ran as fast as I could," Perez told KING. "I saw he had a little gun in his hand, and saw the flash from the muzzle of the gun."
After the shooting, someone pulled the fire alarm and students rushed out of classrooms only to be ushered back in by staff as the building was placed on lockdown, the report said.
Cindy Rodriguez, 17, told NBC News that as she hunkered down in a classroom with about 40 other teens, she texted her kid brother, who was in the lunchroom.
"I wanted to make sure he was OK. He told me a freshman brought a gun to school and he shot four people," she said.
Police evacuated the school room by room, leading out groups of young people with their hands up as frantic parents rushed to the campus.
Four patients were taken to Providence Regional Medical Center in Everett, where chief medical officer Dr. Joanne Roberts said three were rushed to operating rooms. A fourth was in less serious condition and was transferred to a Seattle hospital.
Marysville Police Cmdr. Robb Lamoureaux said the motive was not known but investigators were confident there was only one shooter.
A spokesperson from the FBI's Seattle office said agents were on their way to the scene, about 35 miles north of Seattle.
(Arutz Sheva's North American desk is keeping you updated until the start of Shabbat in New York. The time posted automatically on all Arutz Sheva articles, however, is Israeli time.)