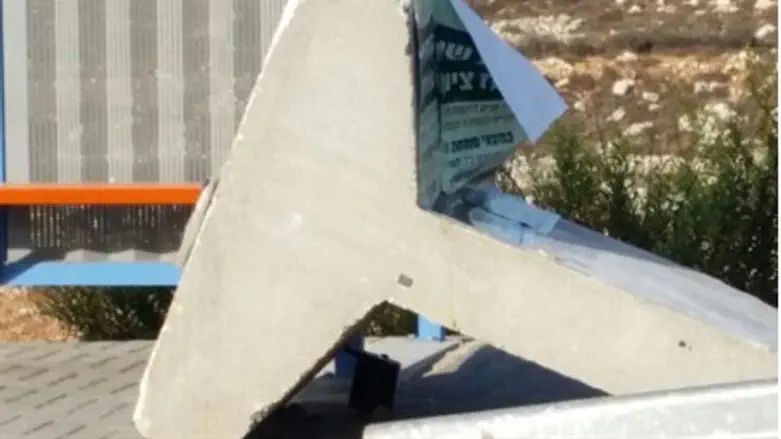 Scene of the explosive discovery
Police Spokesperson Unit
Police located an explosive left adjacent to a bus stop at the Rehalim Junction in Samaria, located near Kfar Tapuach and not far from Ariel.
There is currently confusion as to the nature of the device, after Judea and Samaria district police said it was a dummy bomb. IDF Border Patrol sources emphasize, however, that it is a full-fledged explosive.
Likewise reports have surfaced that a police bomb disposal squad quickly dispatched to the scene has succeeded in neutralizing the device, making the police statement of it being a fake more questionable.
Shortly after the discovery of the device Highway 60 in the area was closed down to traffic, with police directing motorists to take alternate routes.
Judea and Samaria district police released a statement saying officers found a box and cell phone attached to it at the scene.
The device was found by residents of Samaria who passed by the area and notified police.
The junction is very close to Tapuach Junction, where just last Tuesday IDF Border Patrol forces managed to stop two Arab terrorists right before they carried out a terror attack.
Testimony from the officers reveals how they prevented the attack in hand-to-hand combat after one of the terrorists pulled an improvised handgun on them; the two were armed with three explosives and several knives in addition to the improvised gun.