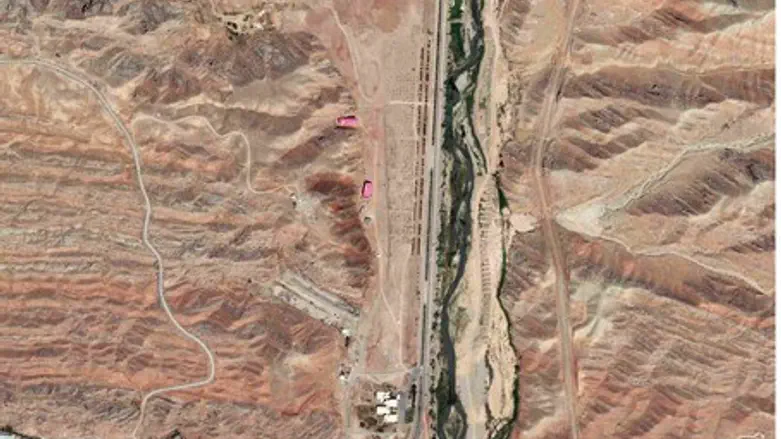 A section of the Parchin military facility in
Reuters
Kuwaiti newspaper A-Rai reported Thursday that the explosion that took place earlier this week at the Iranian nuclear site in Parchin was not the result of a malfunction, but an intentional act of sabotage.
The report relies on European diplomatic sources in Washington, DC, who said that a foreign country carried out the attack in order to foil experiments in the mounting of nuclear warheads on ballistic missiles.
The report also said that Iran asked its proxy Hezbollah to carry out the bomb attack Tuesday in which two Israeli soldiers were hurt at Har Dov, in response to this attack on Parchin.
Photos published by Israel Defense show satellite images of a location in the Parchin site before and after Monday's blast. The photos show extensive damage to several buildings, at least one of which seems to have completely disappeared.
The locality in question is situated at the center of the compound, adjacent to another installation where, according to intelligence sources, the tests being conducted involve controlled detonation of fuses intended to serve as triggers for nuclear devices.
The explosion at Parchin killed at least two people, one of whom was an unnamed "nuclear expert", according to Iranian media reports.