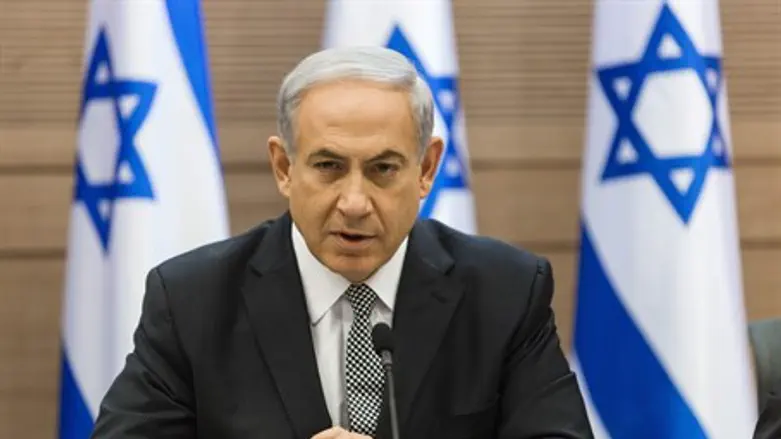 Prime Minister Binyamin Netanyahu
Flash 90
The former head of Israel's Mossad intelligence agency, Yitzhak Hofi, passed away Monday aged 87, after being hospitalized several days ago.
Hofi was born in Tel Aviv, and began his illustrious military career in the pre-state Palmach militia of the Haganah, after which he served in the IDF Paratrooper Brigade. He fought in several of Israel's major wars, and served as head of the IDF's Northern Command during the 1973 Yom Kippur War.
He served briefly as acting Chief of Staff of the military, before eventually taking the helm of Israel's world-famous spy agency.
Prime Minister Benjamin Netanyahu expressed his sorrow over Hofi's passing.
"Throughout his life Yitzhak Hofi was active on behalf of the security of the State of Israel," read a statement from the PM's office.
"He served in the Palmach, the Givati and Paratroop brigades, was GOC Northern Command during the Yom Kippur War and served as Director of the Mossad, including during Operation Yonatan to rescue the hostages at Entebbe.
"At this difficult time I would like to offer my condolences to his family. The people of Israel are grateful for his contribution to the security of the state."