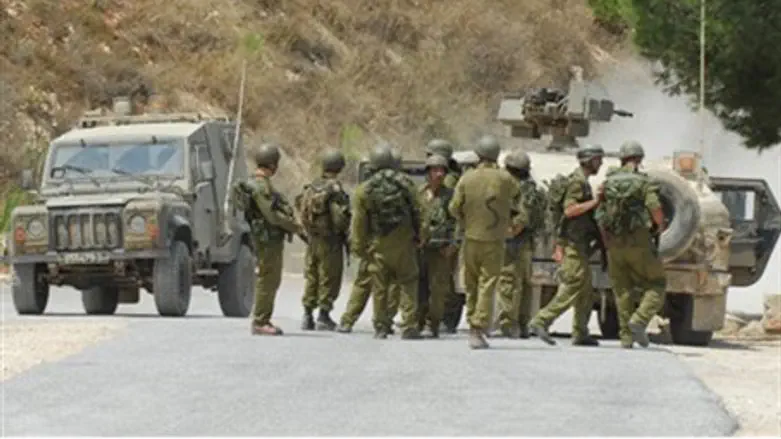 חיילי צה"ל
צילום: פלאש 90
A Palestinian Arab taxi driver attempted to run over IDF soldiers near Ariel in Samaria Thursday afternoon, before being apprehended by police. 
The soldiers tried to arrest the taxi driver at a nearby bus stop, as the would-be passengers fled. After a chase, the soldiers managed to apprehend the driver and hand him over to the Judea-Samaria District Police; no injuries were reported in the incident. 
This is the latest in a series of attempted attacks on IDF soldiers in Samaria. 
Last week, an IDF officer shot a driver who tried to run him over at a Samaria checkpoint. The driver had attempted to smuggle several illegal Palestinian Arab workers into Israel. 
Hours earlier, IDF forces had swamped the Tel Aviv and Coastal areas to find two terrorist infiltrators into Israel. Both terrorists were arrested after an extended manhunt by ground forces and police helicopters.