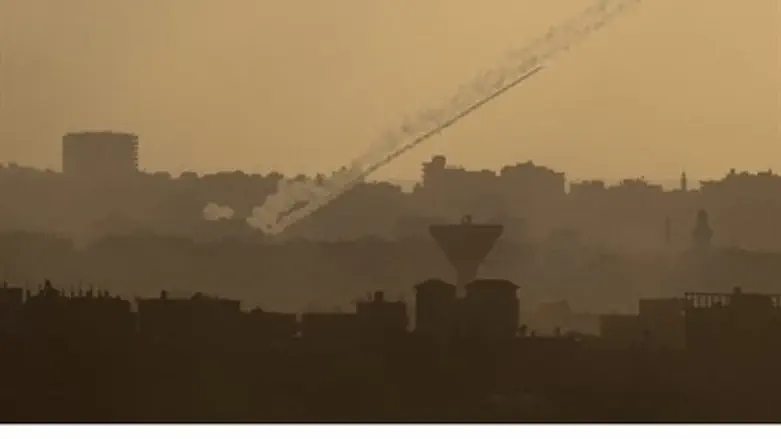 Rocket barrage from Gaza
Reuters
Israel and the Palestinian Arabs agreed late Wednesday to extend a ceasefire in Gaza after failing to reach a long term agreement in Cairo-mediated talks, an Egyptian official said, according to AFP.
The new ceasefire will last five days, said senior Palestinian negotiator Azzam al-Ahmed, after he and other officials initially spoke of another 72-hour lull.
"It will last for five days," he said, adding more time was needed to discuss "some" remaining disputes with Israel over a long-term truce.
An Egyptian official said Israel also accepted the proposal. Israel had earlier said it would back an extension of the lull.
A previously agreed three-day ceasefire was set to expire on Wednesday at midnight, though Hamas violated it just after 9:00 p.m. when it fired at least one rocket towards the Hof Ashkelon area.
Hamas spokesman Sami Abu Zuhri denied, however, that the group fired any rockets at Israel.
Just as the announcement of the extension of the ceasefire was made, another siren sounded in southern Israel.
A rocket exploded in an open area in the Eshkol region, causing no physical injuries or damages.
Earlier on Wednesday, Hamas said that it will not agree to lengthen the lull unless "real progress" is made in the negotiations being held in Cairo.
"We face decisive hours," said a Hamas spokesman. "All options are open at the moment."