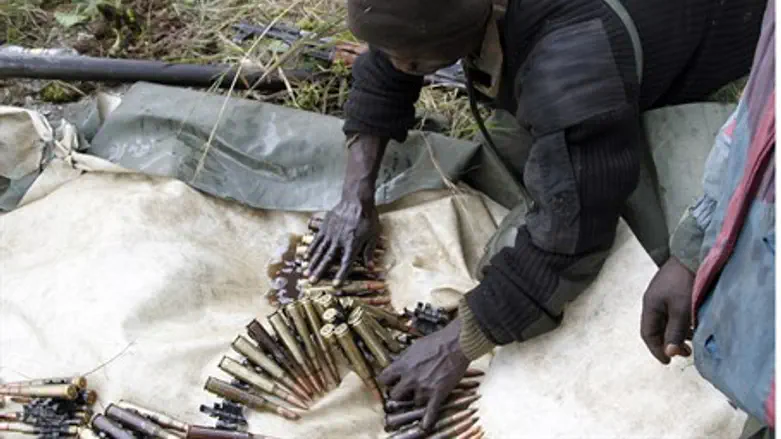 Will massive oil reserves fuel impoverished C
Reuters
A company owned by Israeli mining magnate Dan Gertler said it has discovered vast potential reserves of oil in the strife-torn east of the Democratic Republic of Congo.
Oil of DRCongo, a subsidiary of the Fleurette Group, said in a statement that seismic testing from Lake Albert, which forms part of the northeastern border with Uganda, indicated reserves of around three billion barrels of oil.
It said exporting the oil from the lake in could boost the gross domestic product (GDP) of the vast central African nation by 25 percent.
Armed movements, including rebel forces from Uganda and its small but powerful southern neighbor Rwanda, have for decades battled in North Kivu over land and valuable minerals, in waves of ethnic bloodshed.
According to the World Bank, GDP in 2013 was $30.6 billion for a nation of 67 million people.
Oil of DRCongo said it planned to conduct more tests and establish exploratory wells, but warned that further development was bound to affect people living by the shore of the lake in the restive territory.
Preparation for drilling "includes relocation of some local communities, transport to the site of the drilling equipment, installation of a base camp for staff, new supply roads, a new dock on Lake Albert and a landing strip for moving personnel and equipment," it said in a statement.  
It said the enormous find on DRC territory "mirrors that of the Ugandan side" of the lake, but gave no further details.
The company highlighted efforts it has made in return to help local residents by building roads and schools and giving financial support to a medical and maternity center.  
'Source of opportunity'
Omar Kavota, a spokesman for civil society groups in North Kivu, said the reported oil find could be "a source of opportunity to boost the level of the economy".  
But he insisted that "the wealth must be exploited in a legal way to benefit everybody", arguing that if this failed to happen, "neighboring states could manipulate armed groups to make this part of the country ungovernable, to stop the DRC from benefiting from its natural resources."  
Gertler, whose net worth is estimated at $2.5 billion by US business magazine Forbes, is close to DRC President Joseph Kabila, and has a wide range of interests from mining to trade, according to the Fleurette Group.  
He has reportedly helped create more than 20,000 jobs in the DRC after buying his first mine in the troubled country in 1997.
But critics claim that he has built his fortune by acquiring mining permits in the DRC in dubious circumstances, although he has always denied this.  
The country has enormous potential mineral wealth, with huge reserves of cobalt, copper, diamonds, gold, silver, zinc and uranium.
But the almost relentless conflict, along with pillaging, illegal mining and a lack of investment, has kept the country classified as low-income, with 70 percent of people living below the poverty line.