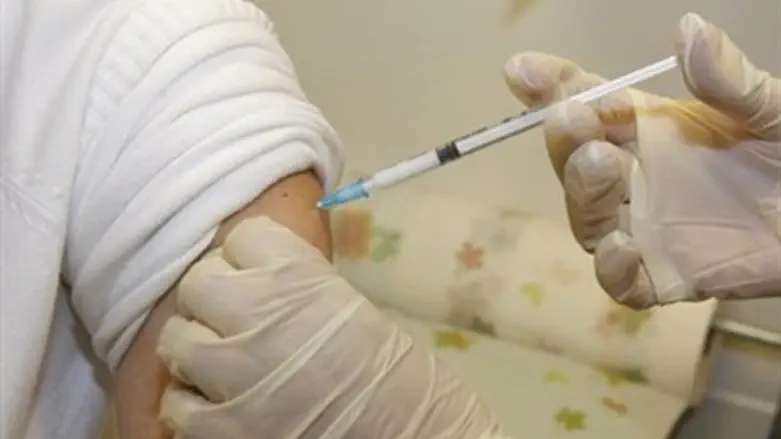 (Illustration)
Flash 90
The Israeli Health Ministry on Sunday reported that three diagnosed cases of West Nile Virus, a mosquito-borne disease, were recorded in Israel over the course of last month.
Up until the July cases, the total number of patients suffering from the virus since the start of the year was at 15, with two of them being diagnosed cases and the remaining 13 suspected as being the virus.
The cases stretched through a region from the Haifa and Afula area in the north of the country, to the Ashkelon region in the south, and were reported in 12 different communities. In the central Gush Dan coastal region, six patients suffering from the virus have been reported up till now.
While most people infected with the virus either experience no symptoms or only minor ones, such as a fever or mild headache, the virus is life-threatening to some, and can develop into an inflammation of the brain. Severe symptoms, such as a severe headache, fever or disorientation, require immediate attention.
In 2013, 71 cases of the virus were reported in Israel; four of those infected passed away from the disease. Likewise in 2012 out of a total of 89 cases, two patients passed away.
The Ministry of Health recommends that the public protect itself by avoiding mosquito bites through various means, including the usage of mosquito repellent creams, placing screens on windows, and reporting standing stagnant water to local authorities, given that stagnant water is often a breeding ground for the insects.
The virus reportedly resides in birds; mosquitoes who bite birds carrying the virus can transmit it to humans.
In around 1%, of cases the virus poses a serious danger. There is no specific treatment for the virus, and therefore the main method to combat it is by avoiding contracting the disease, primarily by preventing mosquito bites.