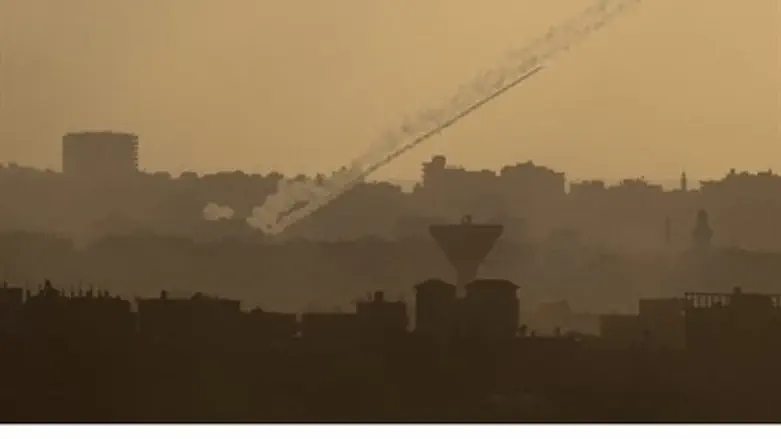 Rocket barrage from Gaza
Reuters
Hamas is apparently not waiting for a 72-hour ceasefire to expire at 8:00 a.m. on Friday morning.
The "Red Alert" incoming rocket siren was heard in the Eshkol region of southern Israel shortly after 4:00 a.m. early Friday.
The IDF said that two rockets exploded in open regions in the area. There were no reports of physical injuries or damages.
"Just now, two rockets fired from Gaza hit southern Israel. No injuries reported," the army said in a text message quoted by AFP.
"Terrorists have violated the ceasefire," it added on its official Twitter site.
Israel indicated on Wednesday it was prepared to extend the ceasefire as Egyptian mediators pushed for a durable truce, but Hamas was quick to reject that notion, with a spokesman saying that the sides would "resume fighting immediately at the end of the 72-hour ceasefire, at 8:00 am Friday."
On Thursday, the group declared that it would resume attacking Israel on Friday morning unless Israel agrees to open a sea port in Gaza and "lift the siege".