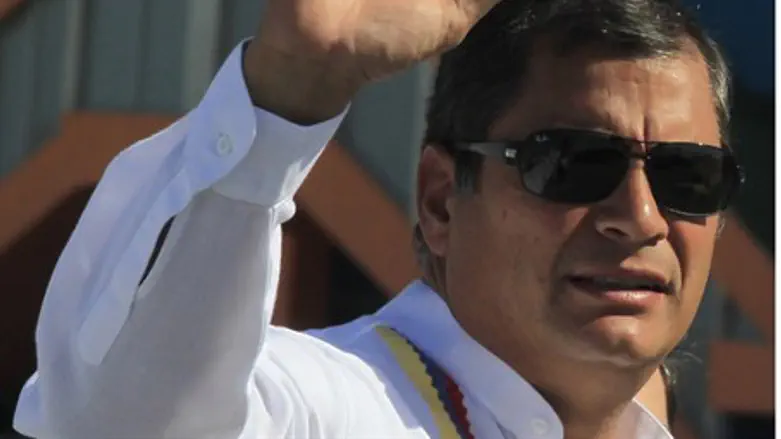 Ecuador's President Rafael Correa
Reuters
Ecuadorian President Rafael Correa has cancelled his visit to Israel scheduled for the second half of this year due to "Israeli attacks against the Palestinians", Xinhua reported on Wednesday, citing Ecuador's Andes Agency.
During an interview with a local radio station on Wednesday, the president reportedly accused Israel of committing "genocide" in Gaza during Operation Protective Edge.
"Ecuador was the first South American country to withdraw its Ambassador from Israel and we must continue denouncing this genocide," Correa was quoted as having said.
"We have cancelled our trip after these events", he added.
Last week, Ecuador along with Chile, El Salvador and Peru recalled their ambassadors from Israel over the Jewish state's military campaign in Gaza.
Another country in South America, Bolivia, renounced a visa exemption agreement with Israel in protest over its offensive in Gaza, and declared it a terrorist state.
Meanwhile, Ecuador's Foreign Minister Ricardo Patino has announced that the country will open an embassy in "Palestine" to "voice its support to the Palestinians", according to Xinhua.