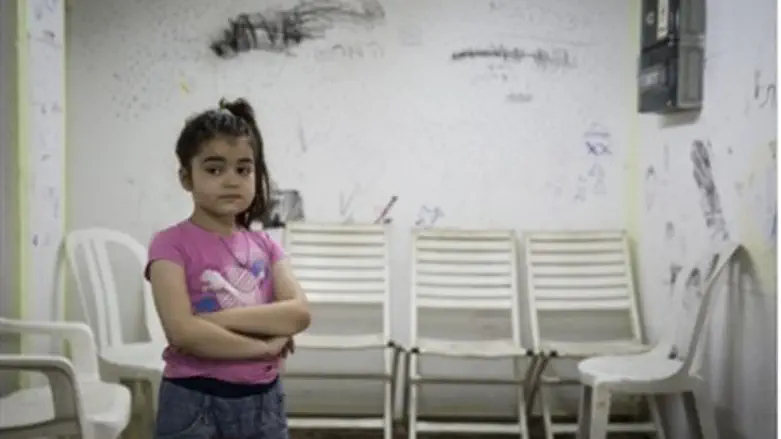 Child in a bomb shelter, Ashkelon.
Flash 90
Activists in the UK from the newly-formed Israel Forum Task Force found a creative way to raise awareness for the plight of Israelis, holding a "siren flash mob" in London's Trafalgar Square "to show the public what it's like to live under rocket fire."
'Siren flash mob' in London:
A similar demonstration was held in Vienna last month. Both flash mobs sought to draw attention to how many Israelis have as little as 15 seconds to run to bomb shelters as Hamas and other Gazan terrorist groups indiscriminately bombard their communities with rockets.
Watch - Flash mob in Vienna: