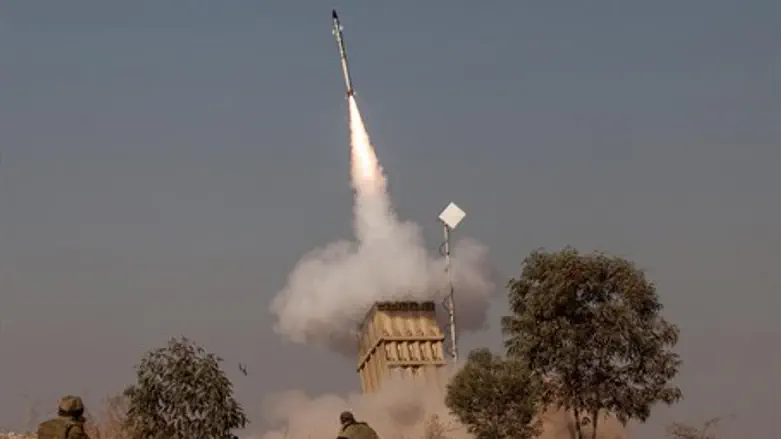 כיפת ברזל
צילום: פלאש 90
Ninety-one-year-old William Langfan predicted the current Gaza War in a TV interview one year ago with Tom Trento.
In a March 2013 interview, Mr. Langfan explains how the Western world, led by President Barack Obama, is pressuring Israel to accommodate Hamas, which would have catastrophic consequences.
Mr. Langfan delivers a warning to Israel that has immediate application to the ground offensive going on in Gaza today. Will Israel learn a lesson from a moment in its brutal history as detailed by a soldier who helped liberate the Buchenwald death camp?
Doctrine plays a role. The Charter for a group called the Islamic Resistance Movement, otherwise known as the Hamas, will play a significant role in the conflict. The question before Israel and the free world is whether or not the Hamas actually believes in the "constitution" they wrote in 1988. Read the complete Covenant