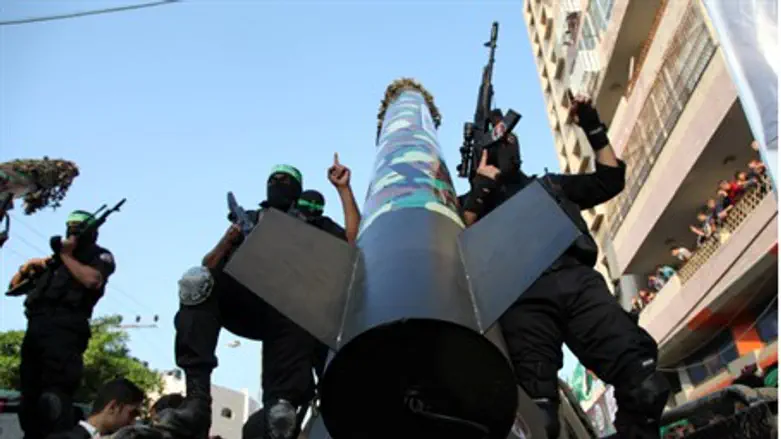 Gaza terrorists parade rocket
Flash 90
Jews who refuse to leave "Palestine" will be subject to beheading, a Palestinian group closely associated with Hamas threatened over the weekend. The "People's Resistance Committee, which is involved in the fighting in Gaza, made the threat as it announced that it was responsible for firing rockets at an IDF patrol east of Jebalya.
The 107 millimeter rockets, which the group specializes in using, has been nicknamed "the whip of death" by PRC terrorists. The group has threatened to "murder the soldiers of the treacherous thieves," who robbed them of "Palestine."
"We will get to you and chop off your heads," the group threatened. "Leave our land, your army and leadership cannot protect you."
The PRC announced earlier that it was opposed to any cease-fires or truces with Israel, even those for "humanitarian" reasons.