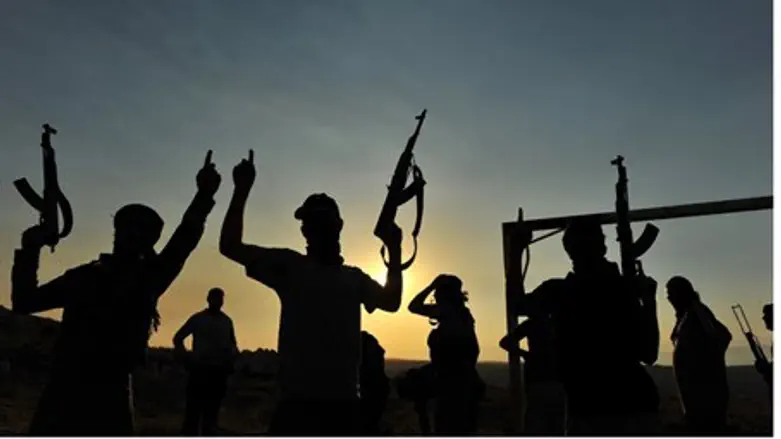 Jihadists
AFP photo
Norway has taken exceptional security measures after being informed of a possible imminent "terrorist attack" by terrorists who have fought in Syria, the country's intelligence chief said Thursday.
The move comes as concerns are mounting in Europe about the growing national security threat posed by jihadists returning from war-torn Syria.
The domestic intelligence service (PST) "recently received information that a group of extremists from Syria may be planning a terrorist attack in Norway," said PST chief Benedicte Bjoernland, adding it could be a question of days.
The threat is "non-specific" but "credible", said Bjoernland. Neither the eventual target, nor the timing of the attack, nor the identity of the militants, nor their location are known, she added.
In a separate statement, Norwegian police said that the information received pointed to a possible attack "in Europe", with "Norway being specifically mentioned."
The authorities said they were increasing the presence of armed police in stations and airports, recalling civil servants from their holidays and
increasing border controls.
"There is a specific threat against Norway and several measures have been implemented to face this threat," Justice Minister Anders Anundsen said, urging the population to be vigilant without stigmatizing any group.
Prime Minister Erna Solberg is postponing her summer holiday due to the latest developments.
In its annual evaluation presented earlier this year, the PST said the threat level against Norway had increased because of the conflict in Syria.
The intelligence services said between 40 and 50 individuals with links to Norway had fought or were fighting in Syria.
The Nordic country has one of the highest rates per capital of nationals who have travelled to fight in the Syrian conflict.
The potential threat to security was underscored in May with the attack of the Jewish Museum in Brussels, where four people died.
The main suspect is French-Algerian Mehdi Nemmouche, who spent more than a year in Syria, where he is thought to have joined some of the most radical and violent jihadist groups.
According to Cato Hemmingby, researcher at Norwegian Police University College, the extremely rare initiative of the country's government to make a threat public could be an attempt to dissuade the alleged terrorists from staging an attack, by making them understand its execution would be more complicated.
It is also likely aimed at raising awareness among the population, Hemmingby said.
In a report from last December, the London-based International Center for the Study of Radicalization (ICSR) said the number of foreign fighters in Syria had almost doubled their last estimate from April 2013 to up to 11,000 individuals from 74 countries.
"Among Western Europeans, the number has more than tripled from (up to) 600 in April to 1,900 now," ICSR said.
Only two weeks ago, US Attorney General Eric Holder met his Norwegian counterpart Anundsen in Oslo and called for cooperation with Europe to stem the "grave threat" of extremists traveling to Syria.
Anti-terrorism experts have long warned of the "blowback" threat posed by European-born Islamistsreturning home with combat experience and the weapons expertise required to carry out terrorist attacks.
Western states have become uneasy over the growing influence of radical Islamist elements among the rebel movement.
Recently, funding for some "extremist" rebel groups has been revoked, but foreign nationals - including many western citizens - continue to pour into Syria, and western security services are concerned about what this means for their own countries' future security.