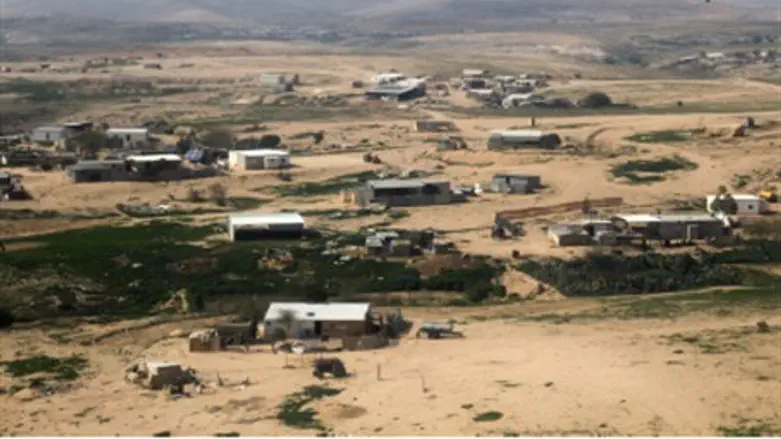 Bedouin encampments
Flash90
A 32-year-old man was killed Saturday when a rocket fired by Gaza terrorists hit a small Bedouin community near the city of Dimona.
The man has been identified as Alouj Ouda. His wife, son, daughter, and sister-in-law were wounded in the attack.
Ouda's wife suffered shrapnel injuries to several parts of her body, and is in moderate condition. The couple's four-month-old daughter is in serious condition with a head injury. Their four-year-old son suffered multiple shrapnel injuries as well, but is in light condition.
The four surviving family members are being treated in Soroka hospital in Be'er Sheva.
Previously, two young sisters were badly injured when a rocket fired by Gaza terrorists hit a Bedouin community near Be'er Sheva. One of the girls was left fighting for her life after suffering shrapnel injuries to her stomach.
An elderly man was seriously injured in the same attack.