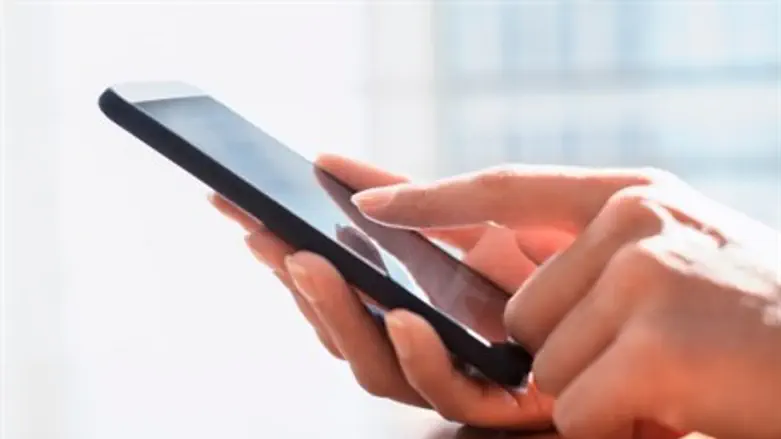 Texting (illustration)
Thinkstock
An unconfirmed number of Israelis - including several Arutz Sheva staff members - received a "warning" via text message from Hamas's "military wing" on Wednesday afternoon, threatening continued violence against civilians. 
In the last few minutes it has been revealed that the majority of recipients were residents of the Binyamin Region in southern Samaria (Shomron), with residents surprised to note that the message had somehow been sent via the regional council's notification service.
The text messages read:
Your government claimed yesterday that it stopped the battle, but without our consent and meeting our conditions - and it thought we were rash enough to [agree to a] cease-fire. On the contrary, we hurried to strike anywhere in Israel - from Dimona to Haifa - and we made you hide in shelters like mice. . .

Again, we warn you - if your government does not agree to all of our conditions, then all of Israel will legally remain open to our weapons fire. 

Izz - Eddine al-Qassam Brigades
The messages surface just hours after reports claimed that Hamas presented a plan to Egyptian mediators that would allegedly see ten years of peace with Israel for an unprecedented number of conditions - including an international airport, the opening of the Rafah crossing into Egypt under UN supervision, the release of Hamas terrorists re-arrested after being freed in the 2011 Gilad Shalit deal, and the complete lifting of a naval blockade.
The reports are being treated with skepticism and the offer's veracity cannot be confirmed. 
In the nine days since Operation Protective Edge began, the IDF has hit 1,752 terror targets in Gaza - 100 of them in the past 24 hours. Meanwhile, 1,261 rockets have been launched at Israel by Hamas and Islamic Jihad; of those, 984 hit Israeli soil and 228 were intercepted by the Iron Dome missile defense system. 
This is not the first time Hamas has employed "text warfare" when threatened; in March, Israeli journalists received threatening texts and emails from the terror group after a successful IDF raid on key terror cells in Jenin. 
SMS from Hamas
Arutz Sheva