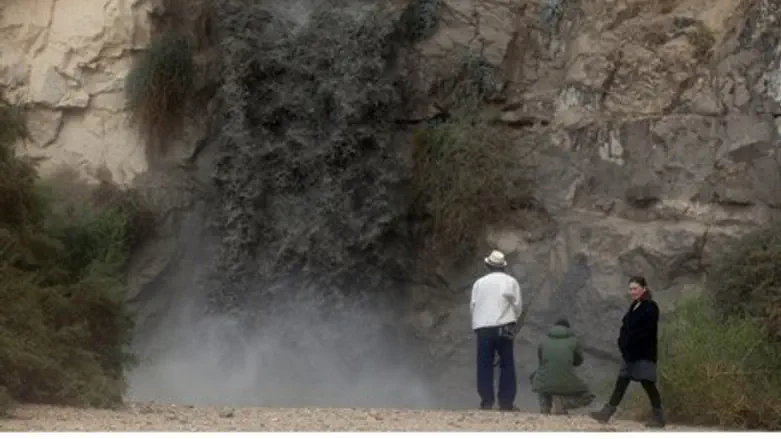 Waterfall (illustration)
Flash 90
Fears that a 16-year-old hareidi youth had been abducted by terrorists in the Golan Heights on Thursday were later ruled out, after it was found that the unfortunate teen had drowned to death.
The youth, a member of a well-known family of the Vizhnitz hassidic dynasty, had gone missing in the area of the El-Al Stream's White Waterfall in the Golan Heights.
He went missing while on a hike in the area with friends from his yeshiva. Several hours later, Golan police officers and rescue volunteers aided by a helicopter located his body in the water.
The tragic incident comes amid a recent spike in abduction attempts, which follow the kidnapping and murder of Eyal Yifrah (19), Gilad Sha'ar (16) and Naftali Frenkel (16) on June 12 by Hamas terrorists.
In another suspected abduction attempt, a female IDF soldier on Thursday reported to the police that Arab men tried to convince her to get into their car at the Givat Assaf Junction in the Binyamin region of Samaria. She refused and left the area.
Police and army forces began searching the area to locate the car and the suspects.
The case mirrors a similar incident on Tuesday, when two Arab teens reportedly tried to abduct a 15-year-old girl near the village of Abu Gosh, located just west of Jerusalem.