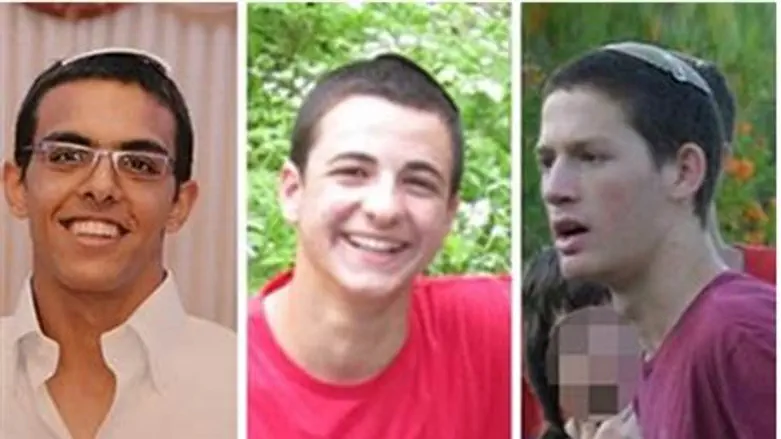 Murdered (L to R): Eyal Yifrah, Gilad Sha'ar,
courtesy of the families
The morning after their bodies were found bound and hastily buried in a shallow grave, Israel continues to mourn over the horrific murders of Naftali Frenkel (16), Gilad Sha'ar (16), and Eyal Yifrah (19), hy"d Tuesday.
The boys' funerals will take place at 5:30 p.m.; they will be buried side-by-side in Modi'in, close to where Naftali and Gilad lived. 
Rallies and prayer gatherings across the country continued Tuesday, with an immense outpouring of unity, emotion, and support for the families of the victims. 
Mekor Chaim Yeshiva in Kfar Etzion, where Naftali and Gilad studied:
Boys praying at Mekor Chaim yeshiva, where two of the teens studied Flash90
In Elad, home town of Eyal Yifrah:
Flash90
Flash90
Flash90
Flash90
Flash90