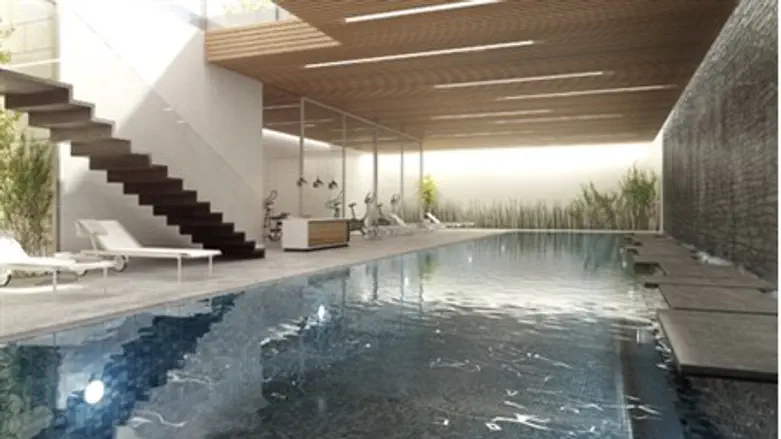 Luxury in the ancient city
BT Global Media
Combining modern living in traditional Jerusalem, a unique and prestigious residential project in now being built in Mekor Haim Street in Jerusalem.
Now under construction, the Quadra residential project is adjacent to popular Bak'a and the German Colony, just a short stroll from Emek Refaim St, the lively local high street lined with cafes, shops and minimarkets. Quadra overlooks Mesila Park, site of the original railroad tracks leading to Jerusalem, today a landscaped park just 10 minutes' walk from the new Tahana Complex at Jerusalem's old train station.
This prime location can offer families what ever they need – starting with synagogues, schools, and community services – all within walking distance.
The project was designed by the leading Jerusalem firm, Kimmel Eshkolot Architects, and it comprises of four 8-story buildings on a 5000 sq.m. [1.2 Acres] plot. With a total of 108 units, buyers can choose between 3, 4 and 5 bedroom apartments, duplex garden apartments, penthouses and villa units, with luxurious technical specifications and designer fixtures.
Quadra is a project for those who know how to indulge themselves. This is the only residential project in the area with a private swimming pool and gym for the residents. Each building has a secured private entrance, to insure residents their utmost privacy, as well as an elegant lobby, Shabbat elevator, underground parking, private storage room, and an adjacent 1300 sq.m. [0.3 Acres] public park and playground.
Final sales phase has begun. For further information visit: www.quadrajerusalem.co.il