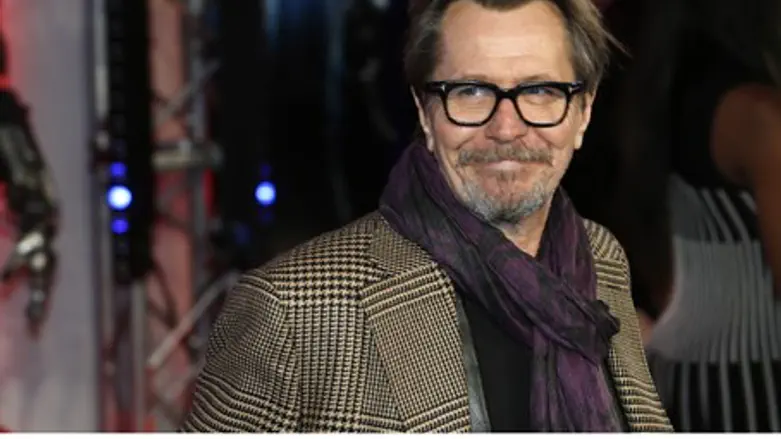 Gary Oldman
Reuters
The Anti-Defamation League (ADL) on Wednesday rejected the apology from British actor Gary Oldman, which he had sent to the ADL after remarks he made against Jews were exposed.
In an interview with Playboy magazine, Oldman had defended controversial remarks about Jews made by actor Mel Gibson, claiming that "we've all said those things".
"He got drunk and said a few things, but we've all said those things," he claimed. "We're all f-----g hypocrites. That's what I think about it," said Oldman.
"The policeman who arrested him has never used the word n----- or that f-----g Jew?" he continued. "I'm being brutally honest here. It's the hypocrisy of it that drives me crazy.
"Mel Gibson is in a town that's run by Jews and he said the wrong thing because he's actually bitten the hand that I guess has fed him. But some Jewish guy in his office somewhere hasn't turned and said, 'That f-----g kraut' or 'F--- those Germans,' whatever it is?"
In a subsequent letter to the ADL, Oldman apologized, saying he was "deeply remorseful" for the offensive comments and added that his apology is "heartfelt, genuine, and that I have an enormous personal affinity for the Jewish people in general, and those specifically in my life."
However, ADL director Abraham H. Foxman said on Wednesday that Oldman's apology was "insufficient".
"While his apology may be heartfelt, Mr. Oldman does not understand why his words about Jewish control were so damaging and offensive, and it is therefore insufficient," said Foxman.
"His reference to the Neal Gabler book he was reading only reinforces the notion that Jewish directors, producers and financiers are there in Hollywood as Jews. They're not, and the book does not draw that conclusion. They are there acting as individuals.  They do not pursue a Jewish agenda or strategy. They are there acting as professionals and Americans with skills working alongside many other non-Jews who are also in show business for the same reasons," he added.
"Mr. Oldman needs to recognize that his words, not just as they were written, but as he uttered them, are deeply offensive. And he needs to be sensitive to the fact that other remarks for which he has yet to apologize – including his disparaging remarks about the Pope and about gay people – were also deeply troubling and hurtful to many," said Foxman.
"Whether they intend it or not, celebrities act as role models and bear an outsized responsibility for their words and their actions.  Oldman needs to make clear not only to the Jewish community but also his fans that his words are predicated on offensive notions and, as such, are clearly unacceptable."