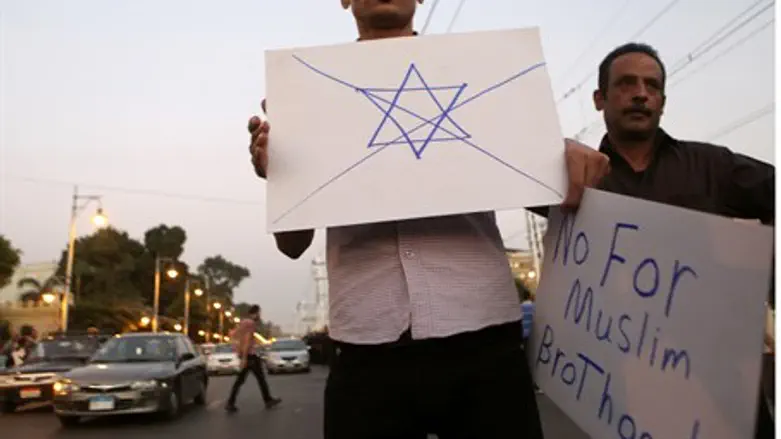 Anti-Semitism (illustrative)
Reuters
Anti-Defamation League (ADL) National Director Abraham Foxman spoke to Arutz Sheva at the Jewish Media Summit in Jerusalem on Monday, explaining the current face of anti-Semitism in global media. 
Antisemitism "is, unfortunately, a reality [. . .] it is not a fact of history, it's a current event - and hopefully the media will cover it as a current event," Foxman said. "I think Jews need to be vigilant, need to be aware, need to make decisions about their present and their children's future." 
Foxman emphasized that media awareness does not only extend to the personal sphere, however. 
"It's also important for the governments," he said. "Not only for the Jewish community, not only for Israel, but for outside governments [as well]." 
The face of anti-Semitism in the media is also changing, he noted. While traditional media at least attempts to apologize for anti-Semitic remarks that slip through, he said, hateful ideas are alive and well on the internet. 
"The internet is a superhighway without any perspective, which permits anti-Semitism or racism, which can go smoothly in nanoseconds through continents," Foxman said. 
Foxman added an account of his own personal experience visiting the families of kidnapped teens Naftali Frenkel (16), Gilad Sha'ar (16), and Eyal Yifrah (19). 
"We go there to strengthen them," he said. "And the irony is, we walk away strengthened by them."