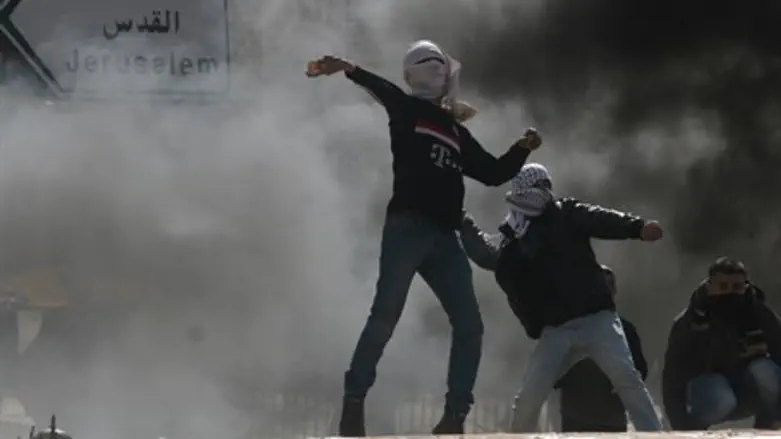 Stone throwing by Jerusalem (file)
Flash 90
An Israeli police officer was wounded on Wednesday, after masked Arab terrorists threw stones at him in Jerusalem.
The incident occurred in the Arab neighborhood of Issawiya, located adjacent to the Hebrew University Mount Scopus campus.
Police were in the area to respond to rock throwing attacks. The officer was transferred to a hospital for treatment of his wounds.
One suspect thought to be responsible for throwing the rock was arrested by police.
The quantity of Arab violence emanating from Issawiya has caused Hebrew University students to complain that their campus has been turned into a "war zone." New IDF regulations last November revealed the army also deemed the area unsafe for its soldiers.
One Issawiya terror cell was arrested in April, after conducting numerous attacks with molotov cocktails and firebombs, and setting a police vehicle on fire.