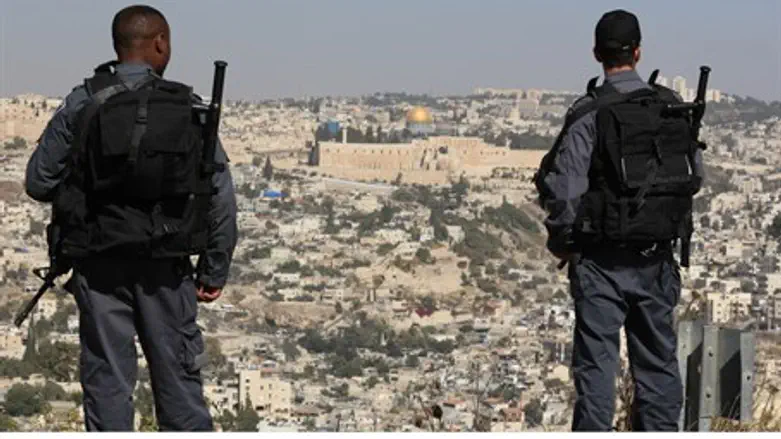 Illustration: Israeli border police stand ove
Flash 90
Unidentified assailants shot at Border Police from a passing vehicle late Sunday night near Har Gilo, located just south of Jerusalem and to the north of Bethlehem in Judea.
The attack took place just outside the tunnels leading from Jerusalem to the Gush Etzion area of Judea, an IDF spokesperson stated.
No injuries or damage were reported from the attack.
The IDF searched the area extensively for the perpetrators, the spokesperson stated. 
Tensions in Palestinian Authority (PA) controlled areas have been rising as the IDF continues to search for three yeshiva students, who Prime Minister Binyamin Netanyahu confirmed were kidnapped by Hamas terrorists last Thursday night.
Overnight, the IDF made at least 30 more arrests in the Hevron Hills area, where the boys are rumored to be held hostage; in addition, according to Walla! News, the IDF extended its search to Jenin, Shechem, and Bethlehem, which may have prompted the shooting attack.