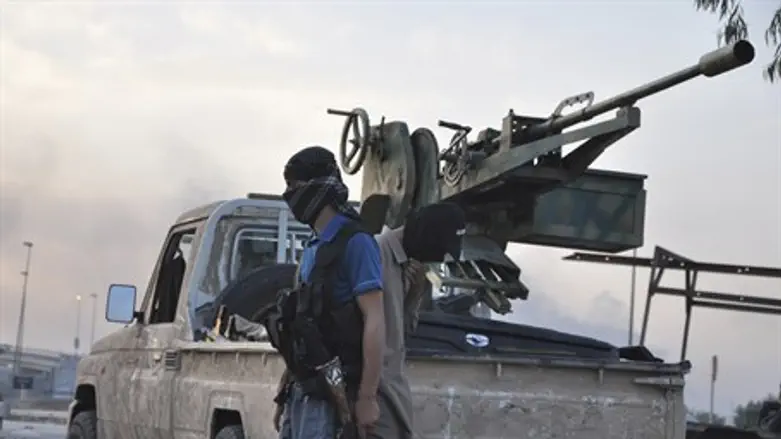 ISIS Islamists in Mosul
Reuters
The United States is beefing up security at its embassy in Baghdad and will evacuate some workers out of the Iraqi capital, the Department said on Sunday.
"Some additional U.S. government security personnel will be added to the staff in Baghdad; other staff will be temporarily relocated – both to our Consulate Generals in Basra and Arbil and to the Iraq Support Unit in Amman," the State Department was quoted by Reuters as having said.
The move comes in the wake of the takeover of several Iraqi cities by the Islamist group the Islamic State in Iraq and the Levant (ISIS). The group, which widened its grip in the north and east over the weekend, has threatened to march south, towards Baghdad.
While U.S. officials have declined to say how many staff work at the Baghdad embassy today, a 2013 State Department inspector general report cited by Reuters, the embassy was moving to reduce its headcount from over 11,500 in January 2013 to 5,500 in January 2014.
President Barack Obama on Friday ruled out sending U.S. troops "back into combat" in Iraq despite the threat from the surging army of Islamic terrorists.
On Thursday, Obama declared that short-term military actions will have to be taken in Iraq and said he is looking at "all options", but his spokesman later clarified the president did not intend to send ground troops to Iraq.