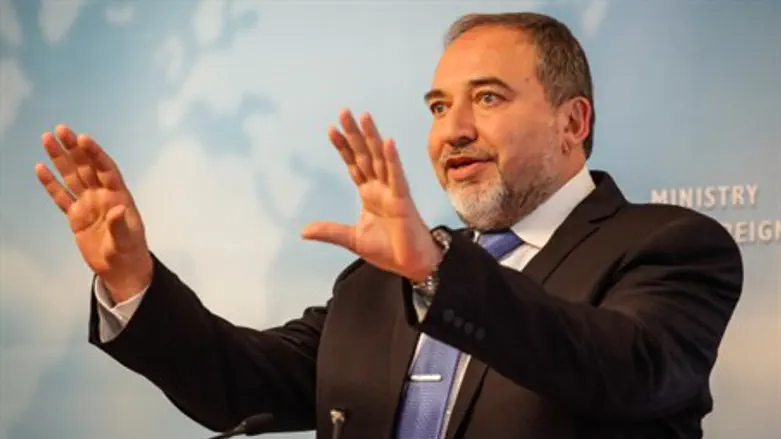 Avigdor Liberman
Flash 90
Foreign Minister Avigdor Liberman was in the swing of his African diplomatic tour on Wednesday, signing a Memorandum of Understanding (MoU) with his Rwandan counterpart Louise Mushikiwabo to establish bilateral consultations.
Along with the MoU, Liberman inaugurated the Israel-Rwanda joint economic seminar, which will facilitate business ties between the two nations. The event was held with the participation of 200 business people from Israel and Rwanda.
"I see great importance to investment in Africa, in the humanitarian, economic and political spheres," said Liberman. "There are many areas where Israel can help with aid and development: Agriculture, water management, medicine, combating terrorism, and more."
Liberman was set Thursday to meet with Rwandan President Paul Kagame, before heading on to further stops in Africa. Among the countries Liberman is scheduled to visit are Ivory Coast, Ghana, Ethiopia, and Kenya.
"Israel's relationship with African countries is of prime strategic importance for the State of Israel, from the security, diplomatic and economic standpoints as well as on many other levels," Liberman said.
"At the beginning of the term of the previous government, in 2009, I visited Africa - the first time in many years that an Israeli foreign minister visited the region - and since then we have seen the positive outcome that has resulted in the strengthening of cooperation in fields that are important to both Israel and the African countries. I will continue to strengthen these ties and extend them to other countries and issues," added the foreign minister.