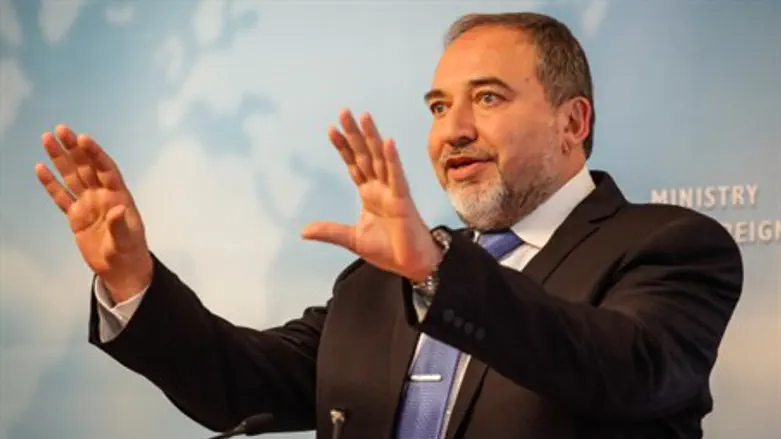 Avigdor Liberman
Flash 90
Israel's Foreign Minister Avigdor Liberman was to leave Tuesday for visits to several African countries on a mission to gain observer status for the Jewish state in the African Union (AU).
The 10-day trip, Liberman's first to Africa since 2009, will be to Rwanda, Ivory Coast, Ghana, Kenya and Ethiopia, a foreign ministry statement said.
"Africa is a key objective in the foreign policy of Israel, and we will deploy political efforts so Israel can be admitted this year as an observer member of the African Union," it quoted Liberman as saying.
"Relations with African countries have strategic importance for Israel, from a security, political and economic point of view," he said.
Some 50 business delegates will accompany Liberman.
Israel, a major exporter of arms to its neighboring continent, has a large population of African immigrants.
The country has tried to curb illegal immigration, erecting a hi-tech fence along the border with Egypt and this year approving a law which allows African illegals to be detained for up to a year without trial.
"Israel wants to take back its place in Africa," foreign ministry spokesman Yigal Palmor told AFP.
Israel was an observer member of the Organization of African Unity until that body disbanded in 2002, but was blocked from acceding to its replacement, the African Union, by Libya's late dictator Muammar Qaddafi.
"Our position at the heart of the OAU was opposed by Qaddafi, who used intimidation to ensure Israel was not included as an observer at AU summits," Palmor said.