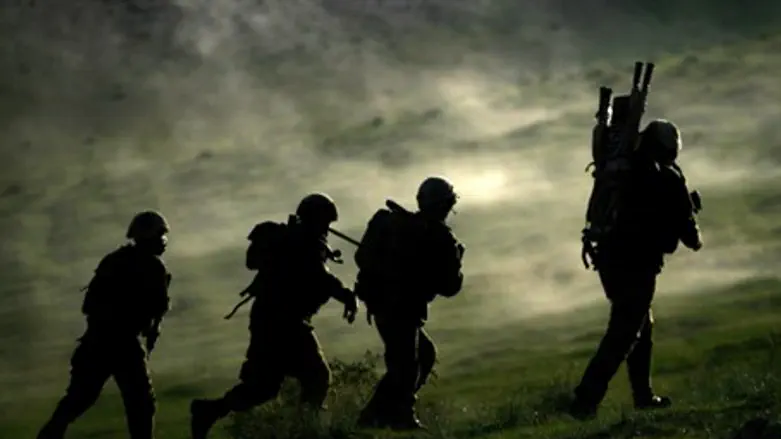 IDF soldiers (file)
Flash 90
Fire was opened on Monday morning towards an IDF post on Mount Hermon, near the border with Syria. No one was hurt.
The IDF Spokesperson's Unit said that soldiers responded with artillery fire, noting "the IDF reserves the right to act in any way and at any time it sees fit to protect the citizens of Israel."
A military source said the shots came from over the Syrian border, indicating a possible spillover of the civil war that is now entering its fourth year.
Reportedly the Syrian barrage consisted of four mortar shells, one of which struck Israeli territory.
In early March, two rockets landed near an IDF post in Mount Hermon. No injuries or damage were reported in that incident.
At the time, the IDF had been on "high alert" near the Lebanese border for several weeks, since Hezbollah threatened to retaliate for an alleged Israeli airstrike on a convoy carrying weapons intended for the group and which was sent by Syria.
While the area has been relatively quiet recently, Hezbollah's deputy leader recently declared that the group continues to see Israel as its central enemy and not the rebels in Syria.
Monday morning's incident came hours after Israel Air Force (IAF) aircraft struck two terror targets in Gaza.
The attack was a response to a rocket attack by Gaza terrorists Sunday evening. The rocket, which was fired around 9:00 p.m., exploded in an open area in the Eshkol Regional Council.