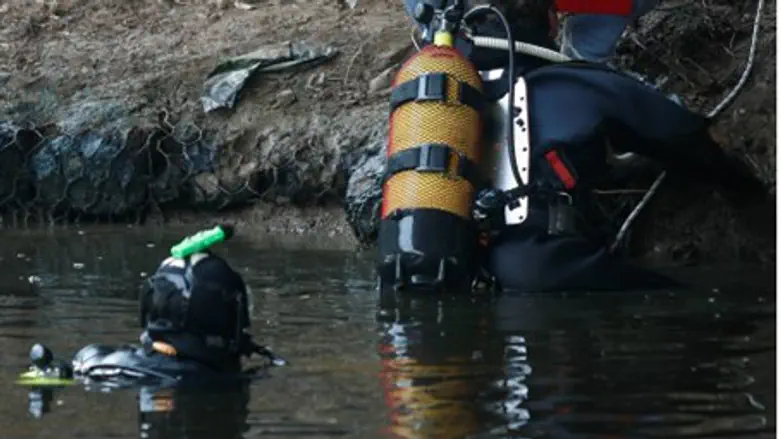 Rescue divers. (file)
Flash90
A seven year-old boy from the village of Abu Sinan in the Galilee drowned Sunday afternoon, in a water reservoir adjacent to the Beit Hemek in the Western Galilee. 
As of Sunday night, the boy has been named as Rami Naim. 
An initial investigation shows that Naim and two other children went to play in the reservoir earlier Sunday, allegedly unsupervised.
When the two other children began to leave, they noticed Naim was missing; they called police forces - who brought rescue teams and a team of divers - but it was too late to save the boy. 
The incident is making headlines in Israeli media, as Naim is the second child to drown in a two-week period. 
Last month, 11 month-old Zohar Ergaz drowned in a bathtub, after he was left alone by a sitter; he later died at Tel Aviv's Ichilov hospital.