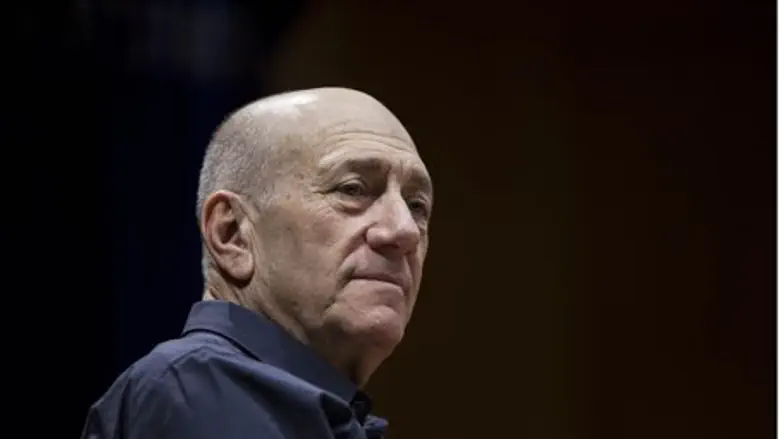 Former PM Ehud Olmert
Flash 90
The legal troubles continue for former Prime Minister Ehud Olmert, as the police recommended on Thursday that he, along with his attorney Navot Tel Tzur, be indicted on charges of obstruction of justice and witness tampering.
Over the past two months, police had been investigating suspicions that Olmert and Tel Tzur had worked to prevent Olmert's former bureau chief, Shula Zaken, from testifying against him in the Rishon Tours, Talansky and Holyland trials.
They are also suspected of trying to prevent Zaken from signing a plea bargain in the Holyland affair.
The investigation was launched after Zaken turned state's evidence against Olmert and signed a plea bargain with the prosecution to serve a reduced 11-month prison sentence for her part in the Holyland corruption affair.
Two weeks ago, Tel Aviv District Court judge David Rosen accepted the plea bargain signed with Zaken. He explained he was doing so despite the fact that the sentence did not reflect the severity of her crimes - which should have warranted a five-year sentence - because she had provided valuable evidence in the corruption case against Olmert.
Responding to Thursday's announcement, Olmert's defense team said, "We feel that it is appropriate for the continued attempts to hurt Mr. Olmert to stop."