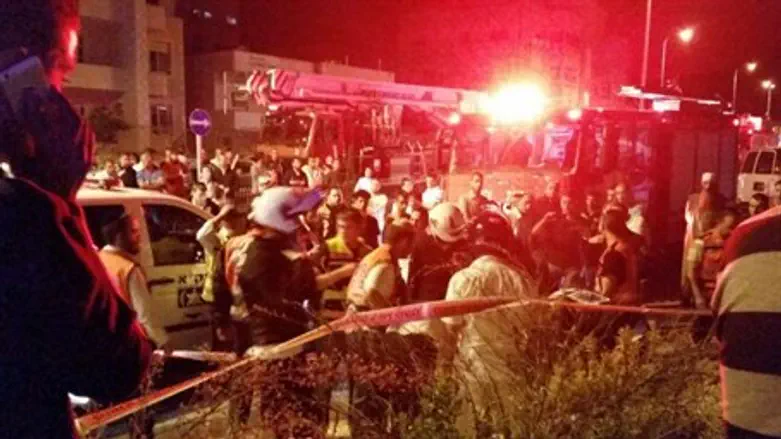 Explosion in Jerusalem
Uri David, United Hatzalah
One person was killed and three people were injured overnight Saturday in an explosion and fire in Jerusalem's Beit Hanina neighborhood.
United Hatzalah paramedics who were called to the scene treated the victims and they were taken to hospital. Police are still investigating, but believe the fire was caused by a gas tank explosion.
In February, five people were killed in a gas tank explosion in the city of Akko in northern Israel. Police said foul play may have been involved.
In a January, a couple and their two-year-old baby were tragically killed in a gas tank explosion in Jerusalem. The blast occurred on the third floor of a four story building in the city's Gilo neighborhood.
A similar incident in Netanya killed four people and wounded 88 in June of 2011.