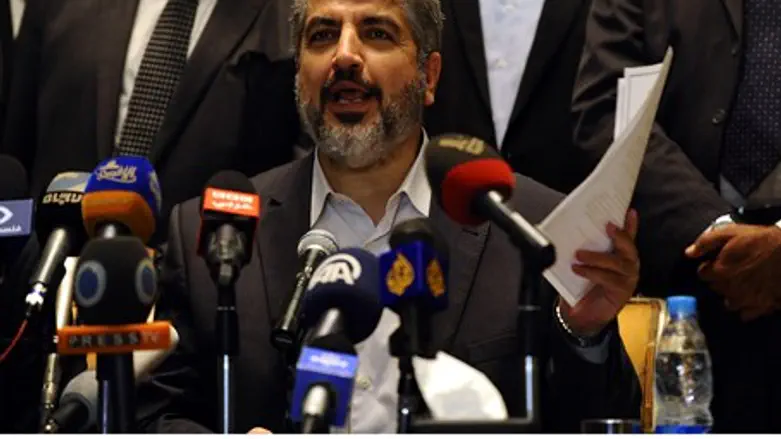 Khaled Mashaal
Reuters
Iran's Deputy Foreign Minister Hossein Amir-Abdollahian met on Thursday with the head of Hamas's political bureau, Khaled Mashaal, Iranian media reported.
The meeting took place in Doha on the sidelines of the second meeting of the Qatari-Iranian joint political committee, according to the IRIB news agency.
During the meeting, Mashaal reportedly denounced Israel over its "political exploitation of events in the region, including the Syrian crisis."
He also welcomed the position of Tehran towards Syria, stressing the political solution for the crisis.
"We will never forget Syrian President Bashar Al-Assad 's support for the Palestinian nation," Mashaal was quoted as having said.
He further emphasized on the importance of regional cooperation between Iran, Saudi Arabia and Turkey, reported IRIB.
Ties between Iran and Hamas have wavered back and forth ever since the civil war in Syria started. Iran, which supports Assad in the war, reportedly punished Hamas for its support of the rebels by making a meaningful cut in its aid to Gaza.
As the rift between the sides deepened over the war in Syria, a senior Hamas official claimed that the terror group will not do Iran's bidding in any war with Israel.
Nevertheless, senior Hamas official Mahmoud al-Zahar claimed in December that the terrorist group had "resumed" relations with Iran after a temporary falling out over the Syrian conflict.