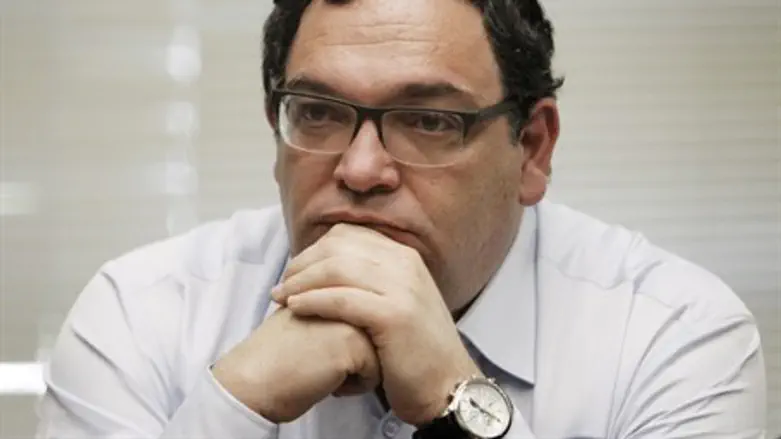 Shai Piron
Flash 90
Education Minister Shai Piron (Yesh Atid), in an interview with Arutz Sheva, responded to reports Tuesday that he is cutting the funding to state religious schools so as to transfer hundreds of millions of shekels to Arab schools instead.
"I'm interested in producing a differential budgeting. The division is according to (economic) deciles; those from lower deciles need to receive more, and those from higher deciles will get less, we need to reduce the gaps," stated Piron.
According to Piron, this principle of redistribution based on financial situation is being applied regardless of demographics, be it among state religious, secular, Arab or hareidi schools. "I'm the education minister of the public education; even a hareidi student learning in (a) state education (school) will get more," said the minister.
Piron added that the budget would be determined based on the economic makeup of schools' location, saying "a religious student in Ofakim (a poorer town near Be'er Sheva) will get more, in Savyon (a wealthy town outside Tel Aviv) less."
"What can you do, the Arab public is at the bottom of the economic-social ladder," said Piron.
Trying to distance from the reports of intentional siphoning, Piron argued "no education minister in the history of the country gave religious education more in the budget base." He emphasized "the budget for religious education will not be cut at all."
Even with the new differential budgeting, Piron argued that the budget factors for religious education will remain, saying "the hours for prayer will not be touched, hours with a rabbi will not be touched."
Piron announced that the new budget would include a new feature factored in, namely the separation of classes on the basis of gender, as practiced by several religious schools.
"For the first time in the state's history I'm budgeting the separation of classes. No education minister to this day budgeted the separation of classes. I'm going to take it to the court," said Piron.