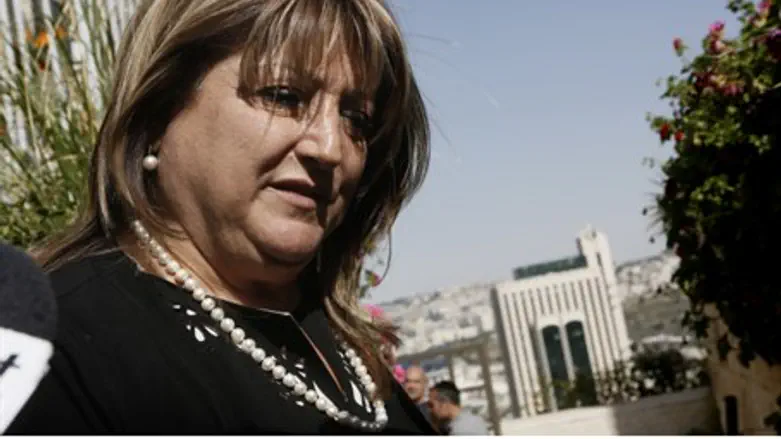 Shula Zaken
Flash 90
Former aid to disgraced ex-PM Ehud Olmert Shula Zaken has been sentenced to 11 months in prison by Tel Aviv District Court judge David Rosen.
Rosen said he was accepting the plea bargain despite the fact that the sentence did not reflect the severity of her crimes - which should have warranted a five-year sentence - because she had provided valuable evidence in the corruption case against Olmert.
Zaken's sentencing was being held separately to those of the other defendants in the trial because she turned state's evidence against Olmert and signed a plea bargain with the prosecution days before the judge announced his verdict in the trial.
As part of the plea bargain, in exchange for Zaken turning state's evidence she will serve a reduced 11-month prison sentence and the prosecution will cancel the appeals against her in the notorious Talansky affair and the Rishon Tours affair.
However Judge Rosen was not obligated to accept the plea bargain and, in fact, made clear when he delivered the verdict that he would request serious arguments before approving the deal made with Zaken.
In other words, both sides had to prove that Zaken provided substantial enough material against Olmert.
On Tuesday morning, Rosen sentenced Olmert to six years in jail and two more years' suspended sentence. He also used harsh language in describing the offences in which the former premier was convicted, describing them as a "malignant disease" that "must be rooted out."
"Bribery offenses contaminate the public sector; bribery causes the structure of government to collapse," said the judge. He used the word "traitor" to describe a public official who takes bribes.