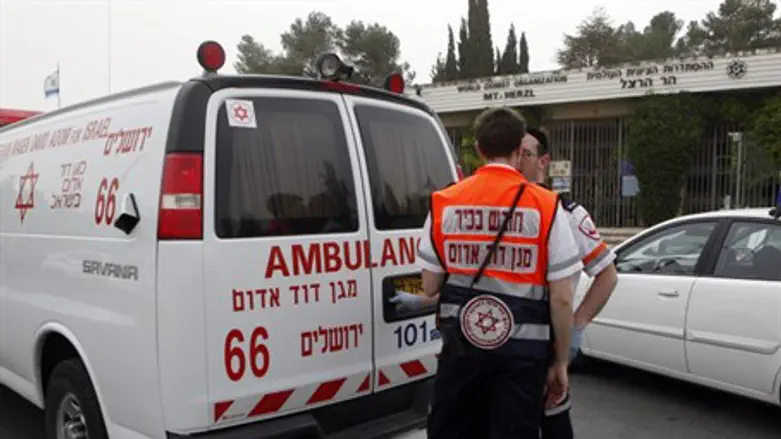 Ambulance (illustration)
Flash 90
A fifty year-old woman was killed Tuesday afternoon, after a tree collapsed on her and her family during a hiking trip in honor of Israel's 66th Independence Day.
The tree fell near the Giborim river in Haifa. Magen David Adom (MDA) teams rushed immediately to the scene of the accident; the woman was declared dead on site. Two other family members suffered light injuries and were transferred to Haifa's Rambam Medical Center for treatment. 
This is the second major accident related to holiday celebrations on Tuesday.
Hours earlier, a man in his 50s was seriously burned from a lighter-fluid accident while lighting his family's barbecue in Herziliya. MDA paramedics treated him at the scene and transferred him, fully conscious, to the burn unit at Tel HaShomer Hospital.
He is suffering from second and third degree burns on 40% of his body.