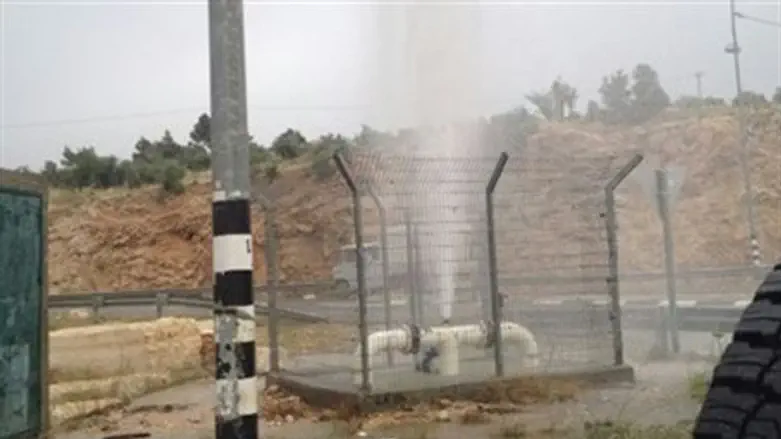 Water sabotage.
Mount Hevron Regional Council
Beit Haggai, a 100-family Jewish community in the Hevron hills, was cut off from water at 2:00 a.m. Tuesday, as a result of Palestinian-Arab sabotage.
The Har Hevron Regional Council's spokesperson said that there have been more than 2,000 cases of water theft in the region – all by local Arabs – in the course of the last year.
Regional Council Head Yohai Dimri contacted the IDF regional brigade commander, who promised to supply the community with water tankers until the sabotage is fixed.
Besides the families that live there, Beit Haggai has a youth village.
The community was struck by tragedy Sunday, when a baby was accidentally forgotten in a car, and died.